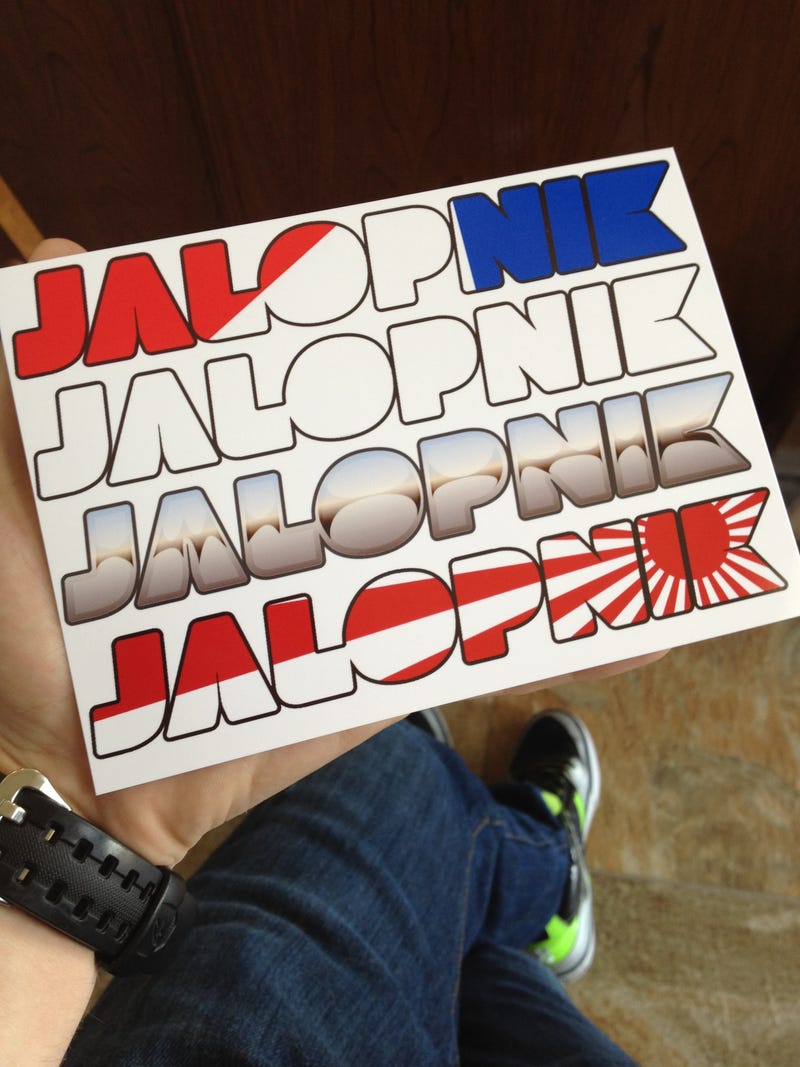 This is the round two posting of my Jalopnik Stickers thread, for anyone who was late to the party. These are just a few of the designs I've made, but I've done many more custom designs, and I feel that I'm quite good at them, so hit me with your best shot.
They're front adhering, so you apply them inside the cabin, and printed to high quality photo paper for excellent color and paper quality. Their natural size is 1"x6.75", but I can also resize as desired.
Send me an email at Thereign@outlook.com if you're interested!