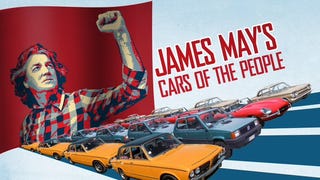 Cé Hé Sin posted earlier but after watching it, I'd like to draw further attention to the programme. A very welcome return, it's like an informative TG segment without the buffoonery (or The Buffoon). Illustrates the decline of the UK/US car industries and the corresponding rise of Germany and Japan.
James May's Cars of the People, Series 2: Episode 1: www.bbc.co.uk/iplayer/episode/b06z98lc via @bbciplayer
I couldn't see it on BBC America's schedule. No doubt it'll pop up on a torrent/YouTube.