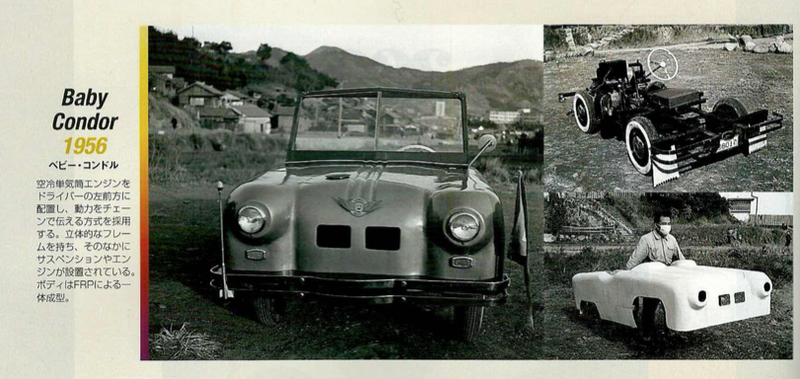 The Fuji Baby Condor. I don't know anything about this car except that it somehow sat two, was chain driven, and looks to have some kind of water cooled engine if that's a radiator. This is what it looks like when someone is behind the wheel.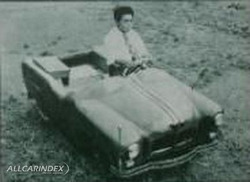 Amazing.
---
As a bonus, here's the Musashi Paddle 360.
I can find no information about this vehicle whatsoever except what's written here if anyone knows Japanese. It's a neat looking little pickup thing, though. I assume it's good for driving up creeks.