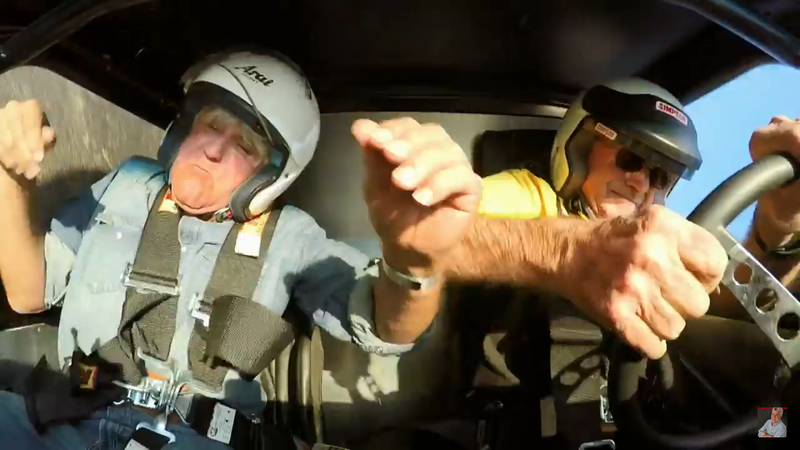 As car enthusiasts, we all have auto professionals we look up to. Maybe it's Lewis Hamilton, maybe it's Carroll Shelby, or perhaps even a random person who likes to pop wheelies in his Plymouth Barracuda by using a mid-engine'd 2,500 horsepower Hemi V8. Now imagine riding shotgun when your hero destroys his car.
As you can guess, Jay's hero is the latter or the listed candidates. Bob Riggle, who is 80 years old, by the way, has been driving his "Hurst Hemi Under Glass" '68 Cuda around since 1992 in exhibitions. Before that, he was showing off a different wheelie-bar'd monster between 1965 and 1975. Apparently, this was during a very impressionable period for Leno.
With that said, let's see how the ride along goes for Jay (action starts at 2:45):
It appears that everyone was okay, but we are now call Jay "Bob Riggle" from now on.
Except the car, of course. Who knew that retirement would be so hazardous for Leno?!