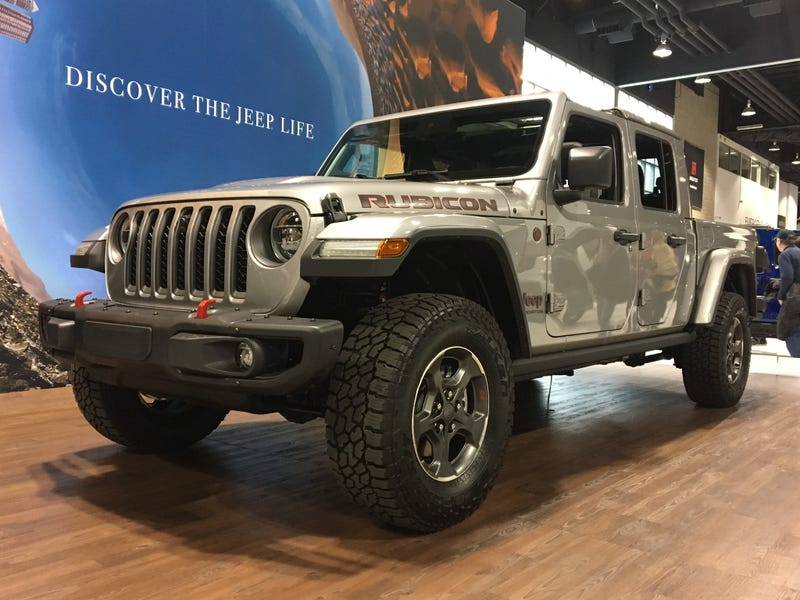 Went to the Denver Auto Show today to kill some time with my son. The Gladiator still looks long in person. I'd like to see it parked with other crew cabs to check out the visual differences.
We also did the Jeep Experience 30 second joy ride up/down 35 degree inclines, stairs, etc. My son loved it, and wants to do similar stuff in the 4Runner.
Other brief thoughts:
I don't fit in either the RF Miata or Fiata.
I actually fit quite comfortably in a BRZ.
Mopar interiors are quite nice across the board, I like the Wranglers, Durango, RAM 1500 (especially the Rebel), and man I fit wonderfully in a Challenger.
If I'm just sitting in them, preference of muscle cars goes Challenger, Mustang,.................Camaro.
Apparently "Auto Show" is synonymous with "let your 4 year old jump, climb, kick and just sit in a vehicle until they're darn ready to get out".
The TourX was the only Buick model not present.
The seats in the Land Cruiser are super comfy.
Can't tell if I like the gray TRD Pro wheels on my color 4Runner.