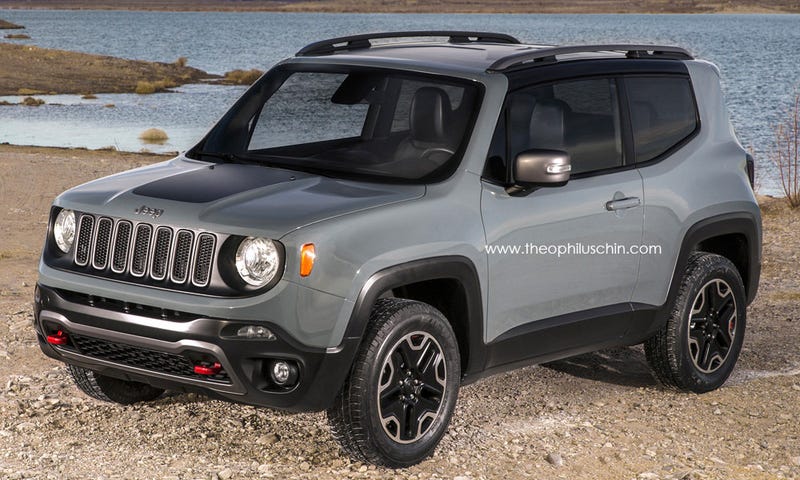 The 660cc genre of vehicles are becoming a global thing. Especially in the Asian countries and possibly all those places where taxes are insanely high so a car whose engine displacement is smaller, will be inevitably cheaper to buy while keeping the green house fanatics happy too.
Autocar says that Jeep is planning models even smaller than the Renegade and also, models bigger than the Cherokee. As Fiat dealers cry out for more models, I don't really understand why Fiat would expand Jeep but not others.
And India, South America and South Asia has something to do with this. It was announced last year that Fiat hopes to launch Jeep and other brands in India in hopes of doubling year-over-year within the next three years in the Indian market.
And to do that, large vehicles such as the Cherokee and current line up won't move fast. It is a small cars market, and Maruti, Hyundai and Tata currently lead the market with as much as 60-70% market share collectively while rest is distributed amongst everybody. Everybody!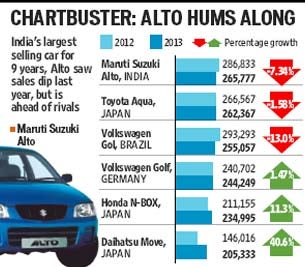 Suzuki Alto gets crowned as the best selling small car and that thing has an 800c engine, not a 660cc engine because in South Asia, it is quite often seen carrying atleast 6 people. Nevertheless, the runners up in the best selling small car marketing competition was VW Golf which sold 244,249 in Germany, and Honda N-Box (Kei Car for Japan) sold 234,995 in Japan whereas Diahatsu sold 205,333 Moves.
Market's like India are making automakers mad. Jeep delayed its India launch, probably going to give them the Renegade or something smaller than that to enter and survive India's market as the only automaker with a market share in double figures of only 10% (+-) is Hyundai.
Small (Kei) cars promise big future as many emerging countries begin to give incentives for low cost, green cars such as Indonesia's LCGC while Ford Focus gets crowned the best selling car in the world thanks to China. Outside the US though, it was dominated by the F-Series and Accords, when the world saw an increase in small car sales and to quote Ford, it expects an increase of 35% in global small car sales during 2012-2017 and frankly, most of the automakers don't have small (Kei) cars and are working hard now since they see that 44% of that market will belong to South Asia and South America.
India, which is the 6th largest market since only Maruti Suzuki and Hyundai actually build the small car people of these continents would buy. Even Golf is big by their standards but Nano is a micro car. The Kei car's dimensions are perfect but needs more displacement.
But they main move belongs to the people, who in these continents, especially in China where Focus (which isn't Kei sized car and yet) saw a growth of 51%, people are saving up to buy their first car and, only new cars they can afford are small cars.