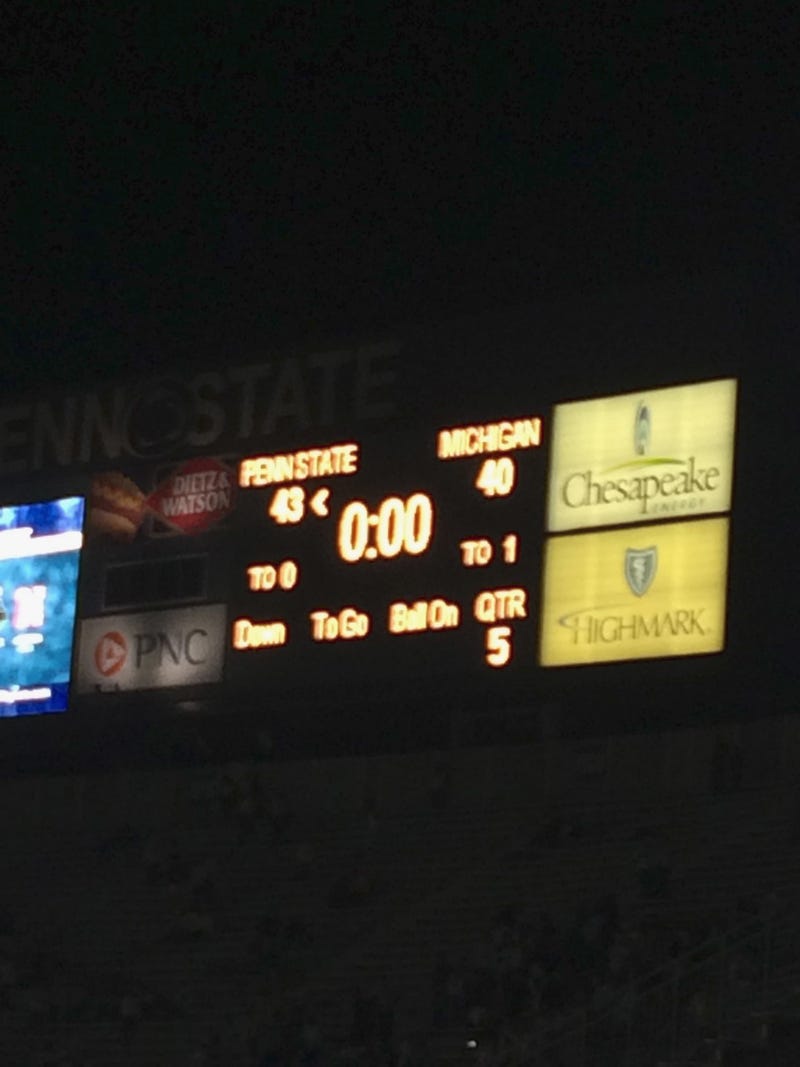 I've been a life-long Penn State fan because my mom went there and my grandfather on my dad's side played baseball there. This weekend was my second excursion to Happy Valley for a football game, and it was unbelievable.
My dad and I took his FR-S from Kentucky to Pennsylvania Friday and managed to only get pulled over once! It was bullshit though. 82 in a 70 downhill, not the fastest car on the road by any stretch. Damn undercover Tahoe too. Didn't get ticketed, but the cop made a point to go about 85 after pulling us over. West Virginia State Police are dicks, but I digress. Anyways, I got to finish the trip with a run over Nittany Mountain which is a 3 lane affair with two lanes for the uphill traffic. After passing the light traffic, I proceeded to use both my lanes and APEX EVERYTHING. That car was made for mountain roads.
Saturday the sports happened and the sports were good. If you like sports, you probably heard about the game, if not, I won't bore you with the details of the Nittany Lion's miraculous victory over the Wolverines.
I flew back to good ol' KY today so I can go to class tomorrow while Dad will be spending the day behind the wheel of the FR-S. Lucky bastard.
It was quite the weekend to say the least, had to share it with you all. Now I have to continue doing school... actually I think I'll watch my videos of the crowd at the game just one more time.