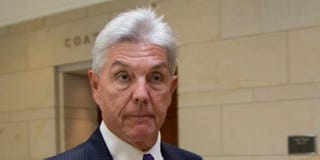 Just before the deadline of midnight on November 11, US Representative Roger Williams, R-Austin, slipped an amendment into the massive transportation bill that would allow US car dealers to rent or loan cars that are currently under a recall notice but had not yet been repaired. Not surprisingly, Williams owns car dealerships.
The restriction on renting defective cars was written after the deaths of two women who died in a recalled rental vehicle that caught fire and then crashed. Williams' amendment would limit the restriction only to companies whose primary business is renting cars, effectively creating an exemption for dealerships that rent or loan cars to customers. The amendment was supported by Rep. Mike Kelly of Pennsylvania, another auto dealer (not surprisingly).
In his remarks on the floor of the House, Williams said that the law would be bad for small businesses. "Vehicles would be grounded for weeks or months for such minor compliance matters as an airbag warning sticker that might peel off the sun visor or an incorrect phone number printed in the owner's manual," Williams said.
Right.

The amendment does not appear in the Senate version of the transportation bill, and the House and Senate will meet in committee to work out differences in the bill.

You can read the whole story in The Texas Tribune.