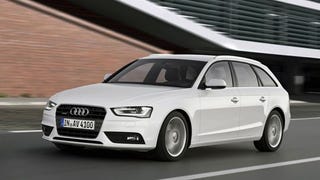 The German Dekra (big competitor to the infamous TÜV) has released a list of the most reliable used cars. This list was compiled using data from their safety inspections, but they tried to get neglect by the owners out of the equation by ignoring bald tires etc.
What I think is interesting though, is that on this list of the 15 most reliable used cars, you will find a lot of the usual suspects that Americans call maintenance nightmares. On Jalopnik/TTAC/whatever it is "as soon as the warranty runs out, run away and run fast", but these people use the data gathered from millions of safety inspections per year to go out and tell people to actually buy these cars used.
There might be a little problem with their method of gathering data. When presented for safety inspection, a lot of vehicles will have visited a shop before to get rid of the problems that might cause it to fail otherwise. So they will never know about them, they also won't know about breakdowns along the way, etc... But apart from that?
My personal experience also tells me that German cars aren't generally less reliable than the coveted Japanese reliability icons. Or at least over here they aren't seen as such. 
The list:
Winner, winner, chicken dinner: Audi A4
2. Merc C-class
3. Volvo V70/S80
4. Opel Insignia
5. Audi A6
6. BMW X5
7. VW Golf
8. VW Tiguan
9. Merc S-class
10. Porsche Cayenne
11. BMW 3-series
12. VW Jetta
13. Ford Mondeo
14. Merc M-class
15. Volvo S40/V50