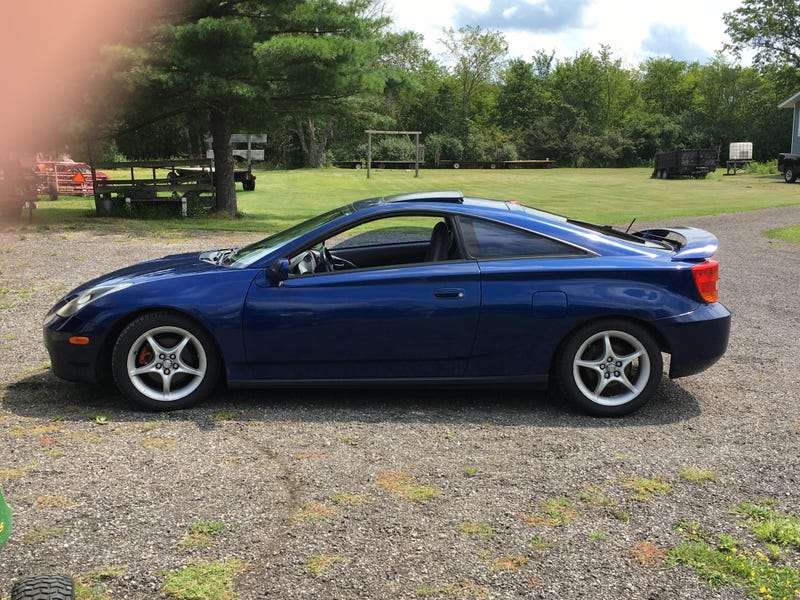 As the title states, am looking for advice regarding my car. If you just want to know what I'm asking, skip to the last paragraph.
So, last week we took my Celica over to a friend my uncle knows of who has a hydraulic lift on his property, and we took a look. The rundown was, it'll need new rear brakes, new front stabilizer links, parking brake shoes and hardware, and some repairs on the exhaust (turns out the muffler wasn't loud, the holes in the exhaust were causing that). Then on Tuesday we brought it to our local Toyota dealer for them to inspect it and give us a rundown on what it needs and costs. So, here's what they had down:
Basically what we assumed it would need. As of now we fixed the spare (turns out it was a full-size spare stock from factory with a matching 5-spoke rim), we've added new front wipers, and we talked to the local muffler shop in town, saying that it'd cost us $130, which isn't that bad.
Now, dealer handed us an estimate saying all repairs (sans spare, wipers, and exhaust), would be $2250. However, my uncle has graciously decided to take on the repairs for us, and will simply charge us around $950 for the parts! We're still waiting for him to give us a call saying he's got all the parts, but we're not in any extreme hurry, since we have to renew the temporary permit to drive it around and get the repairs done, as the current temps expired last Wednesday.
The only thing that might be tricky regarding repairs is the MAF, since my Celica is equipped with an Injen short ram intake, which we presume is why the check engine light is on (because lean air-to-fuel mix most likely). In any case, here's hoping that the repairs go well.
On the topic of repairs and such, we have no idea when the last oil change for the Celica was. We completely forgot to ask the previous owner, but my dad and I were thinking it wouldn't be a bad idea to do an oil change regardless. On that note, any advice on oil and oil filters for a 2ZZ-GE? I know it's running synthetic, just not sure what I should go with ( meant to post this as a comment on the Countersteer article, but forgot).