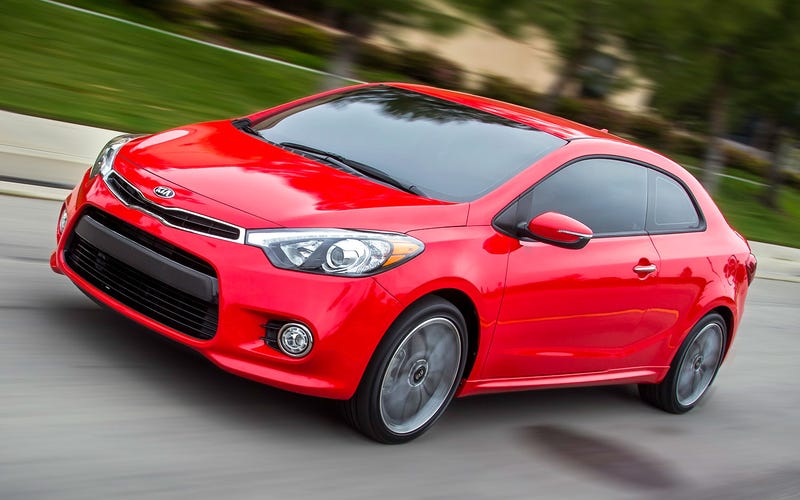 It was blue, not red, but you get the idea.
It was an EX auto.
Here's some quick impressions:
Exterior: Meh. The previous generation looked better. This ones a little too melty and bulbous. From some angles it looks fine, and I could grow to like it but meh.
Interior: Wow. Seriously, it's really nice. Materials you touch are great. The steering wheel feels fantastic. Seats are comfortable, the dash looks nice, it's just great. Seating position is a tad but high, but visibility is really good especially for a coupe
Drive: it's not bad. The transmission is fine, it's not slow but it's not fast. It's comfortable, handling seems fine. It's not a sports car, but I had no complaints. Except the steering...
Toys: tons of them, including electric steering with selectable modes. Normal is okay, comfort is awful, and sport is too heavy. Normal is live able but the other too are pretty bad. I didn't really toss it so that's a quick opinion, but it was the only thing I didn't like much.
Otherwise it's got tons of toys. Uvo with eservices, heated and cooled driver seat, heated steering wheel, wireless key with push button start.
Overall, it's a nice car. I'm curious to see how the SX drives, and how the 5 door compares. Good work Kia, you should sell a lot of these to civic and accord coupe customers if they can get over the styling