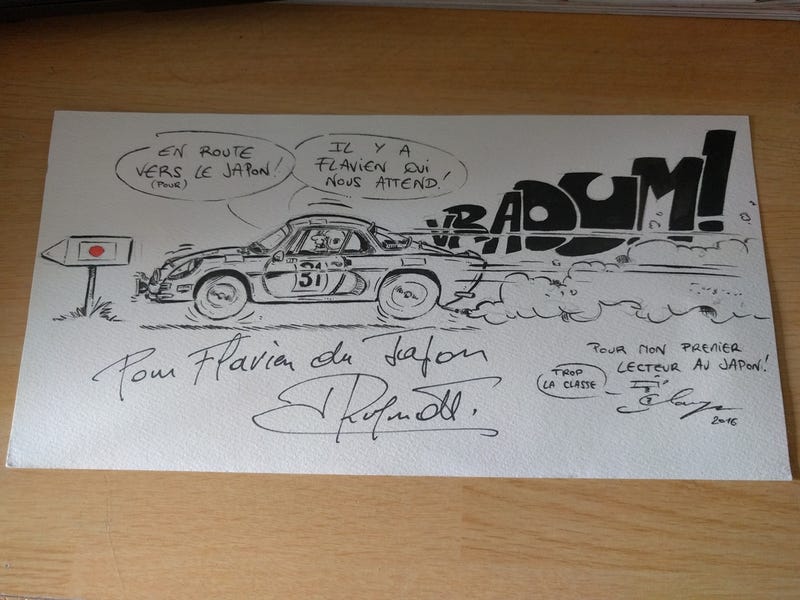 I ordered Jérôme Cloup's comic books depecting anecdotes of Jean Ragnotti. Since he self-publishes, I ordered them directly from him, contacting him by email and he was really stoked to have a reader in Japan.
We ended up exchanging a few emails, I told him that with my father owning an A110 for the past 40 years now, along with R8 Gordinis before that, I naturally grew up listening (yes, listening lol) to Ragnotti and became a fan myself.
Since the books ended up being shipped without having him signing them for me first, he said he'd send me a little post card that "I should like".
This morning, I got this. Signed by him.... and by Jean Ragnotti :)
How freaking cool is that huh?? :)
These are his books, it's only in French but even if you can't read, they are truly worth owning!
You can order them from his website: http://www.danslescloups.com/catalogue.html
Great stuff and ton of fun to read!