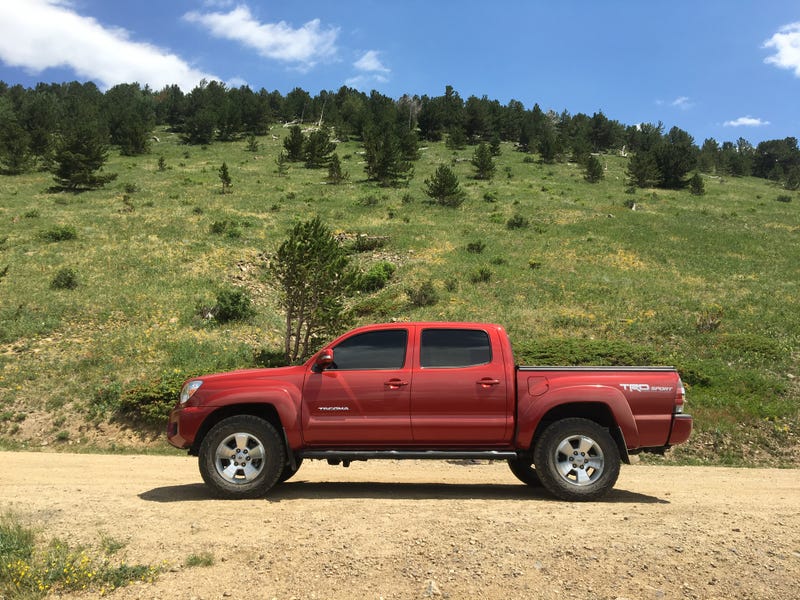 As a cool Sunday winds down, and the family is out running an errand, I'm just chilling with my pup in the garage. I have next weekend free. No work commitments, no youth hockey, no nothing. So, where should I go?
Time to pull out the Colorado 4wd and Off Road trails book and see what's in store. It won't be much longer until snow starts to close some of the mountain roads here, and given that my next free weekend will be sometime next May, I need to get out at least one more time. Hopefully by then, I'll have installed the lift I've been diligently avoiding the past 6 months. The delay has mainly been new rear leaf springs, as I still haven't decided if I'll stay with a tonneau or install a cap in the future. If I get a cap, I'll go with the HD Dakars.
Here's my current view.
GCI Freestyle rocking chairs are comfy.