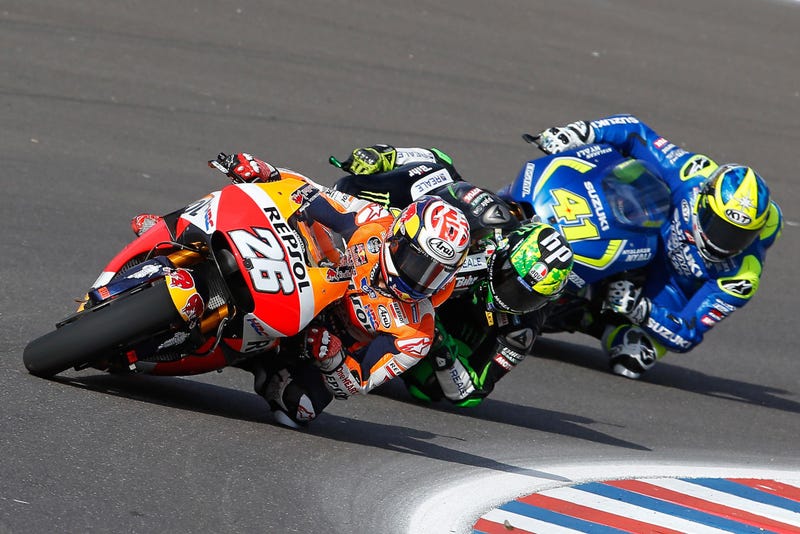 Fantastic! MotoGP has been consistently exciting to watch since last season (I didn't catch most of the previous seasons) and this race was no exception.
Marquez is back on the form I remember seeing when he won his championships - it seemed like he really lost something last season. After the bike switch he was untouchable, although Rabat separating him from Rossi probably helped things.
I was heartbroken for Vinales - I was really hoping he could get a podium finish.
That said, I thought the Ducatis were doing excellent in catching Rossi but still keeping the intra-team battle. Looked like a real clumsy move from Iannone, but I appreciate the heart from Dovizioso to run his bike over the line. Real shame for them, although obviously a huge plus for Rossi and his fans.
Big surprise finish of the day is probably Laverty (who I really didn't see much of) who would've gotten a solid finish of 6th but got an excellent 4th place with Iannone's help.
I'd be really fucking pissed if I were the Ducati team boss.