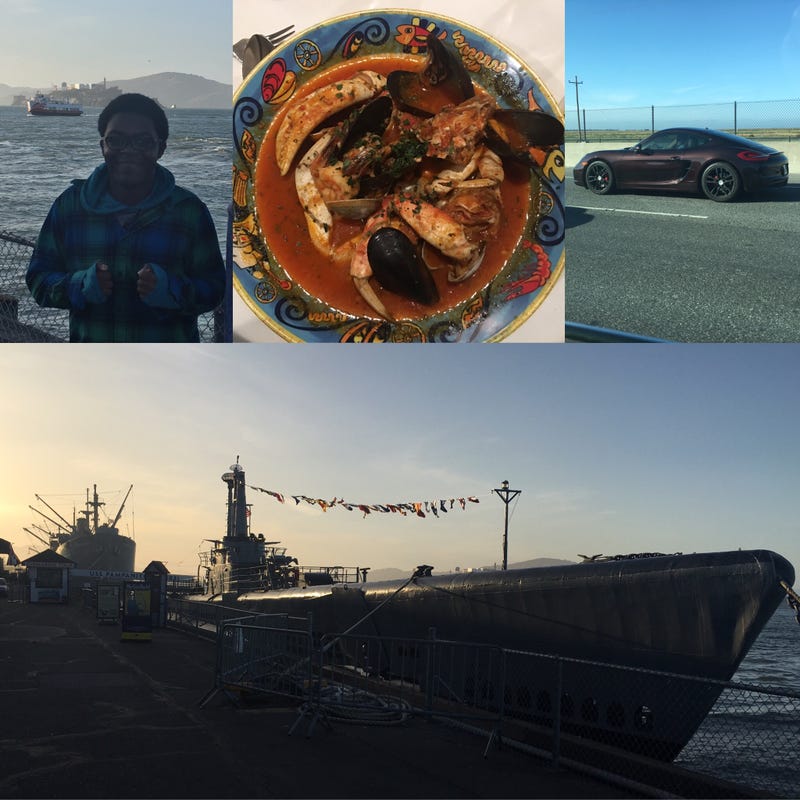 HOLY SAN FRAN!!! So much to see! So much to do! And so much to NOM!!! Fishermans Wharf is seafood heaven. Pampanito and Jerimiah Obrien are a sight to behold. And the duchess crab.....I've never felt like a kid since I was a kid.
The skyline is nice!
The bay bridge at night is awesome!
And dessert!!!
YASSSSS!!!! And all of this is paid for by our awesome supervisor and coworker!! :D
I never though I'd get to do anything so awesome as this in my life! And I've never been so excited and happy as I am here. It's been a long time sinc I've felt this way in Michigan. My life is pretty damn good.
Oh and work and training is going great as well! Everything is just great!