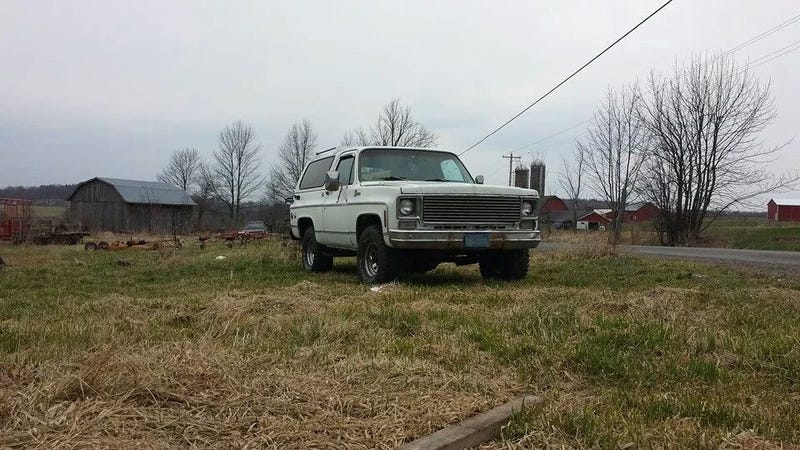 My dad and I are working on restoring my 78 Blazer I picked up while I was out in california (rust free!!! Ish) above are a couple of photos of how it sits now (white) and I found a couple of pictures of how the paint should look after we're done with it which is below (red)
Also ordered a stock grille and a couple missing emblems yesterday. Whatever grille they put in there I personally am not a fan of it makes the front look wierd in my opinion.. We have a fender jamb painted and ready to go on also to replace the dent in one.
May end up selling it before it gets finished, not sure yet. We are not actively putting it out on CL or something like that but we are going to put a sign in the window and if it sells it sells, if not we are going to keep going on it until it either does or it is at a point where it doesnt need anything right then ( can never truly be finished..) Thanks for reading and hope to have plenty of updates (either of this or another project) as it slowly rolls along.
Had to write this whole thing except inserting pictures in the html screen. Actually went better than expected.