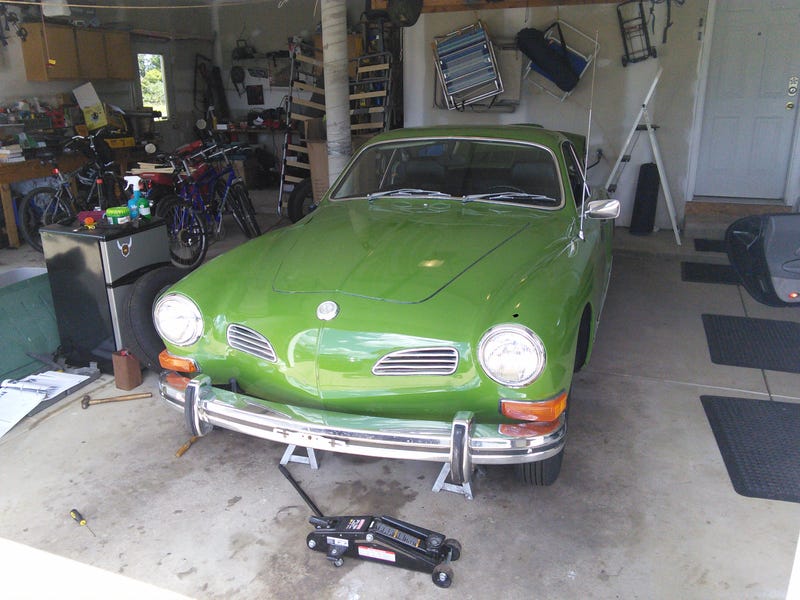 After stranding me after its first car show, I've repaired the fuel pump (pin slid out, replaced it and she ran again), but in the process she has re-developed her carburetor leak, and an all-new electricity leak not that far away (Fuel leak coming from right side of carb, but dripping on that red line, electricity leak coming from one of the spark plug wires right next to it)
So, in order to minimize risk of fiery death, new spark plug wires are on the way, and a carb rebuild is imminent. Additionally, I'm going to throw some all new fuel lines in the engine bay, because better safe than sorry.
While immobile, I decided to throw the front up on jack stands to see if I couldn't sort out the funny noise from the front right brakes. Traced it back to a sticky piston, which has been sorted, but I also discovered that the pads are shot and took the rotors with them, so more new parts on the way to fix that.
After that, I can move on to things like getting a replacement mirror, fixing the blinker and other non-essential tasks.