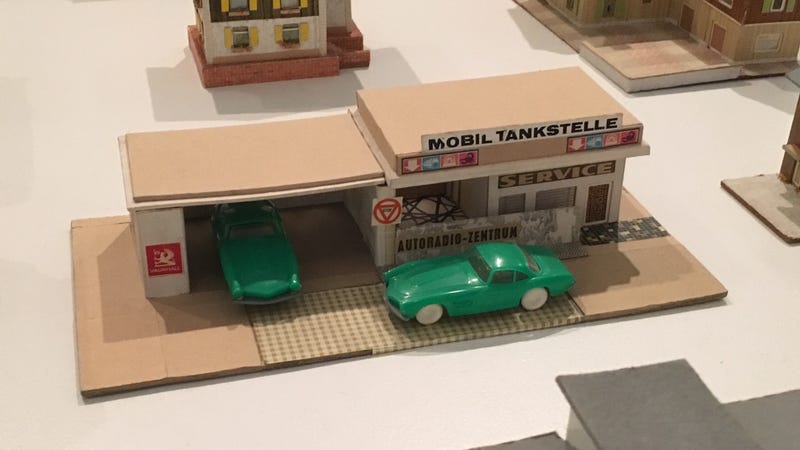 On Saturday I went to the New Museum in New York to see The Keeper, an exhibition that focuses on collecting. It isn't really about collecting "art" with a capital A, like one might expect to see in a museum exhibition, but rather, it's about people's fascination with amassing peculiar sets of objects. There are, for instance, the portraits of Ye Jinglu, a Chinese man who sat for one portrait every year from 1907 to his death in 1968. Sometimes is crosses into the obsessive, such as with Wilson Bentley, who at the turn of the 20th century, set out photographing nearly 5000 photographs of snowflakes and cataloguing them.
This sort of borderline mental illness is evident throughout, as with the drawings of a German woman who made 300 drawings a day in the belief that it would keep a nuclear apocalypse from occurring.
By the time she died, she had over 300,000 drawings.
There was another woman who set out to photograph every household in Poland, eventually photographing 20,000 homes by the time she died.
The centerpiece is a collection of photographs of people posing with teddy bears, spanning from everything from child portraits, to French soldiers during WWI, to Nazis, and even pornography.
It occupies two rooms over two floors.
The installation that I thought would be most fun for Oppo is the above, titled "The 387 Houses of Peter Fritz." Fritz was an insurance clerk from Vienna, who over a few decades made a series of imaginary house models out of match boxes and cardboard. After his death, his models ended up in an antique store in Vienna where they were purchased by an Austrian artist.
If you're in New York, I would definitely recommend checking this exhibition out. It's genuinely fun and really changes the way you think about collecting.
I, for instance, collect antique folding rulers like the above. It's sort of strange to think about what someone would make of that when I die, since I'm not even sure why I feel compelled to keep buying them.