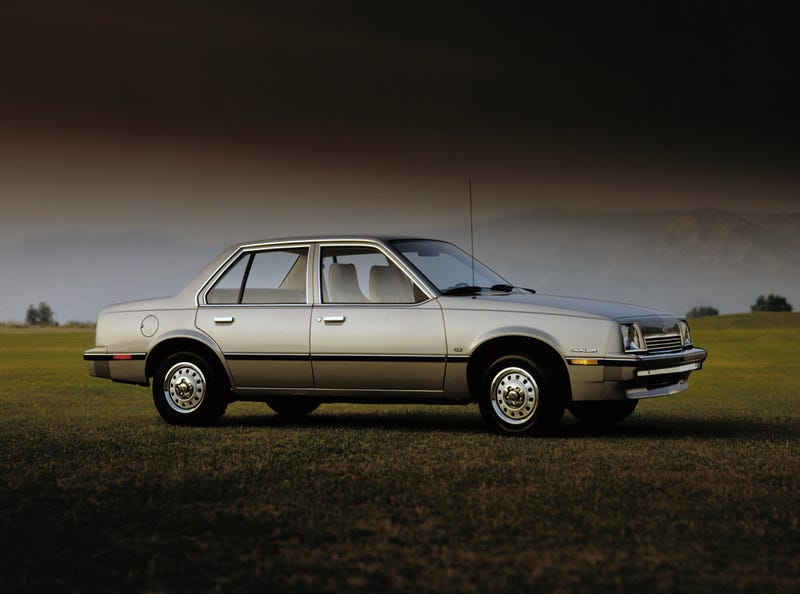 Nice high-ish resolution press photos; objectionable subject.

I mean, seriously...these are significantly nicer photos than I would expect for an economy car from the '80s.

Now, for a pop-quiz (yes, I know)... of the four body styles in this picture, one was discontinued, one was redesigned, and two carried on with only a few new body panels for the second generation... which was which...