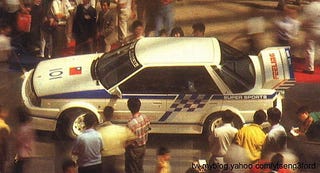 Yue Loong Feeling 101 Super Sports. A rally inspired concept car based on the regular Feeling 101, basically redesigned Taiwanese Nissan Stanza. More photos below.
Those hexagonal taillights actually made it into the production car!
Those steelies with white lettered tires don't really go well with the overall theme but I guess they were cost cutting measure.
Now onto some interesting details about the production car.
Fastback came with this spoiler with fake vents.
You got roof console in the top GTS/GTF trim levels, because 80's.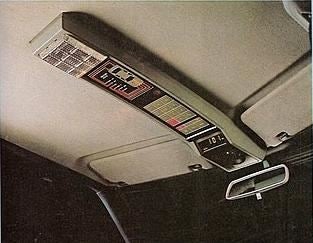 You could even get the Feeling 102 facelift with 4 wheel d... isc brakes. That's cool, I guess.