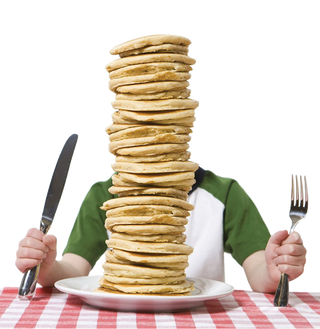 All you can eat pancakes at IHOP until tomorrow. I guess I know where I'm having supper tonight.

Update: Just got back. They have five or six menu items, all for about $7.50 (eggs, hash browns, meat) and you get two pancakes and they keep coming after that. Or, you can pay about the same price and get five pancakes, then two at a time after that.
I only had six pancakes, but also three fried eggs, hash browns, and four pieces of bacon. I'm going to bed now.