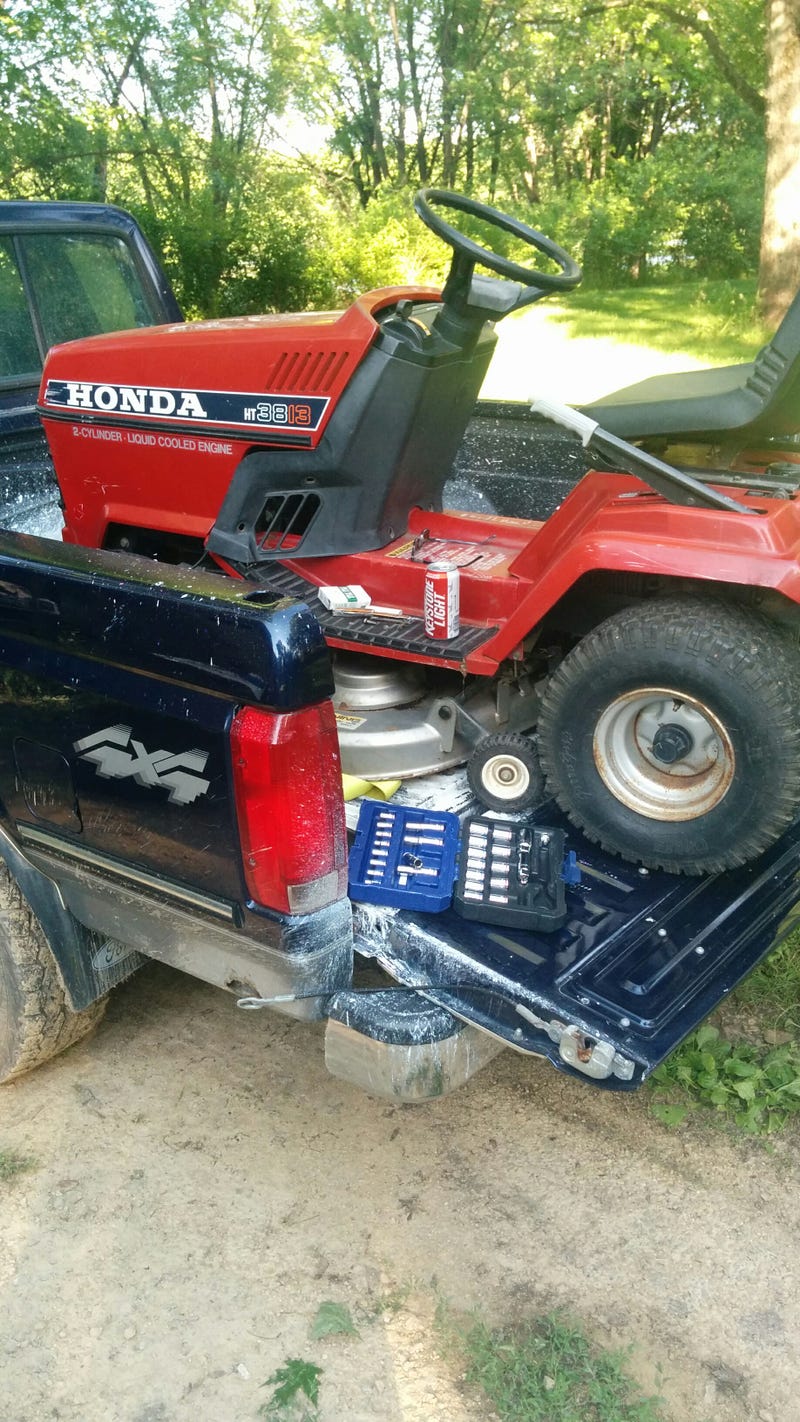 Needs a new starter but everything else is good. The guy even gave me a brand new starter with it and helped load up!
Then I found the bad news..
Starter replacement procedure.
Step 1.. Drain coolant and remove radiator.
Step 2.. REMOVE ENGINE??
Bloody Hell!
Oh well. It's still worth twice what I paid at least and it should be done by Wednesday.