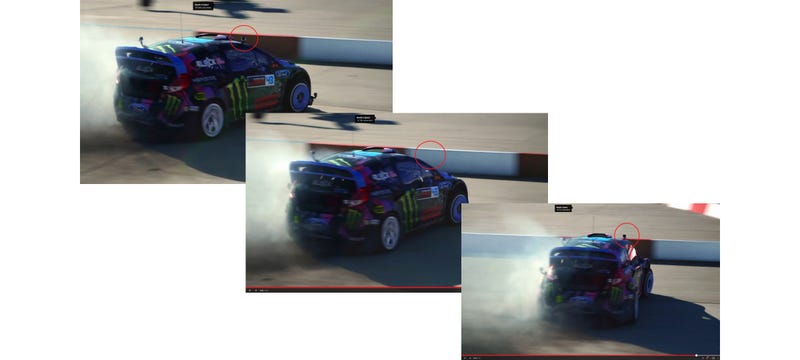 I noticed some interesting artifacts while watching the latest Gymkhana video - what is going on with the magic disappearing and reappearing Go-Pro Hero 3+?
It all starts around 5:53 in the video...
Notice go-pro on passenger side a-pillar.
Whoa - it has pulled a Hoffa on us a few secs later...
The top of it comes back first...
And then it is completely back.
Conclusion? Ken Block's tire shredding awesome has caused a wormhole to temporarily transport a single go-pro camera to some alternate dimension. The big question is...what is on that flash drive?