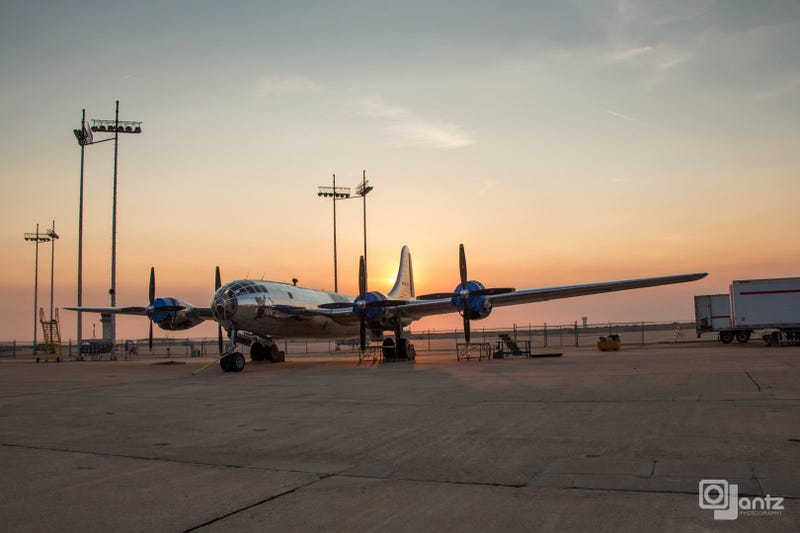 Doc's Friends, the organization behind the restoration efforts has launched a Kickstarter in the hopes of raising $137,500 to help fund flight testing. The restoration took a major step forward recently as all 4 Wright R-3350 Duplex-Cyclone engines were successfully started for the first time in over 60 years.
From the campaign description:
Doc will be one of only two airworthy Superfortresses worldwide, and there are no known remaining B-29 airframes restorable to flying condition. Doc's permanent home base will be Wichita. However, the aircraft will serve as a flying museum with a specific mission:

- Honor the men and women who sacrificed so much for the freedom of others – including those who designed, built, maintained and flew Doc during and after WWII.

- Educate today's and future generations on the contributions made by the Greatest Generation during wartime.

- Connect people with their rich heritage and offer enthusiasts the thrill of experiencing a B-29 up close.

Cleared for Takeoff – We Need You

This is your opportunity to be a part of history. Your contribution can literally write your name on the future of this glorious flying museum. Your support of our flight-test program will help expedite the launch of Doc's bold new mission. But the costs associated with flight testing are considerable. The estimates below demonstrate the magnitude of the resources required. Volunteers have been the backbone of this enormous restoration project, but now it's going to take additional financial backing as well.

Operating expenses to get through flight-testing and certification will be significant. But with your help, we are determined to succeed. Approximate costs consist of:

1. Crew-related expenses: $17,000

2. Fuel and oil: $70,000

3. Parts and equipment: $15,000

4. Insurance: $50,000

5. Legal expenses: $15,000

6. Maintenance expenses: $10,000
Apollo 13 Astronaut Jim Lovell is on board, so why not join him?