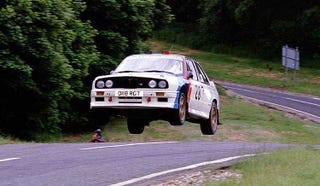 200 mile loop down through Tail of the Dragon. You pick up a card at the five stations along the way and the person with the best hand at the end, "wins."
$25 / person, going to charity, gets you a plate at the catered BBQ dinner.
I'm going and will probably take the E30 M3. Might need a navigator since my grandfather isn't very helpful with directions.
Sponsored by European Auto Garage
https://www.facebook.com/events/6352791…