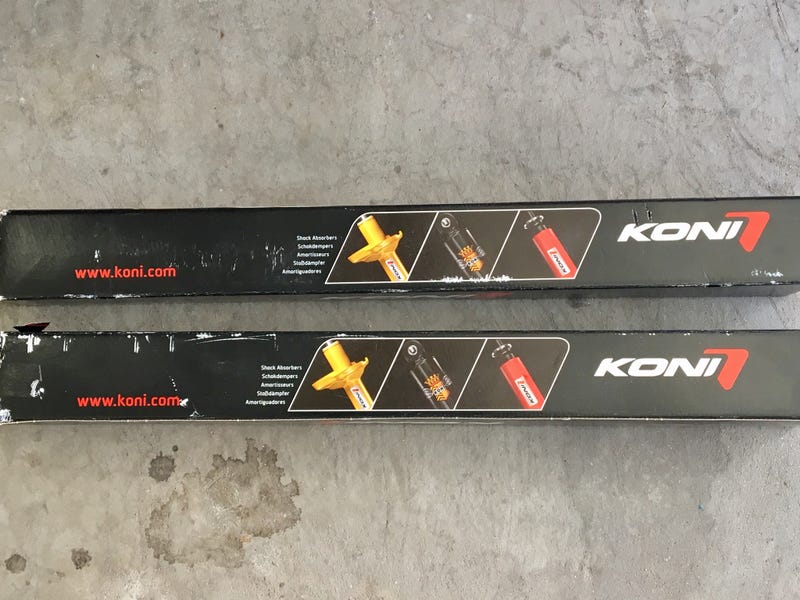 Today, I put these on the Cougar. I already swapped the front shocks for the Koni adjustable about a month ago. I finally got to the rears. I went one turn from full soft. They are awesome!! Quick test drive, and the floaty, blown-shock rear end is oh so buttery smooth.

The front shocks are currently set to full soft, I need to adjust those, which requires removal from the car. Since I'll be rebuilding the front end this winter, I plan on waiting until then to adjust them.

The shocks themselves were eazy-peazy to swap out. The only gotcha was that I have already installed a rear metal divider panel between the rear seat and trunk area. Guess where I had to access the top of the shocks? Yep, behind that divider panel. I'm glad I didn't weld it on, which was my initial thought when I installed it!
I'm not sure if I have anything on the agenda before winter. I plan on new front end components, power front discs, and an electric power steering conversion before next spring. I'd also like to fix the rusty passenger foot well, and drop a T5 in there. The current z-bar clutch linkage seems to get in the way of everything.