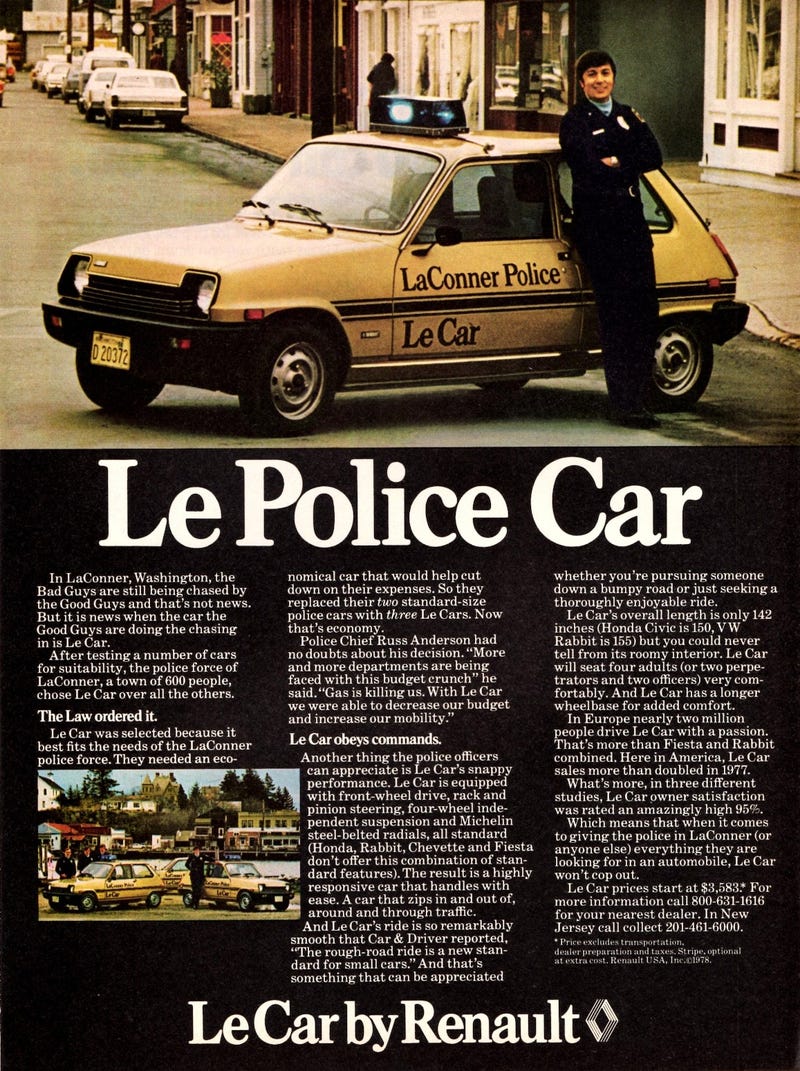 The LaConner, WA, Police department used Renault LeCars as police cruisers. They replaced their two full size cruisers with three LeCars. #math
Renault then used the town in an ad campaign.
There's a replica on Craigslist for the sum of $8999. Ad here. Another ad for the same car here.