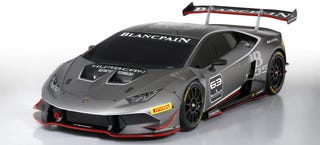 Photo credit: Jelopnic
I've had my campsite since November for this weekend at Laguna, as I have since 1997, and had planned just to spectate for once. Got the call last night to work on a new Super Trofeo Huracan with some buddies who are on other cars for the 5-car team. Should be good, and the race schedule is such that I may still be able to spend time with friends at camp and still watch a bit of racing. Unless the car gets binned, of course. This happened last year too, got a call to work on a GTD Porsche on the Wednesday before. Big time motor racing, as they say. I'm looking forward to a new challenge in a series I haven't run in before.
Also, F Kinja formatting.