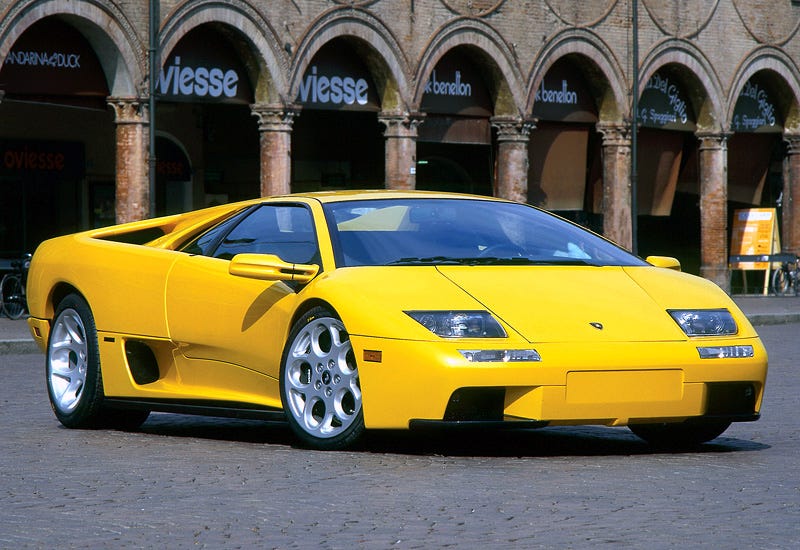 Upon reading that the final Lamborghini Diablo built in the 20th century going to auction soon, I suddenly remembered that the Diablo shares a key part to a more mundane, yet still very cool vehicle...

The headlights.
The post-facelift headlights for the Diablo came off of a Nissan 300ZX, and the Diablo accepted the change of pop-up to regular headlights much better than other cars of the era (NSX, 3000GT, literally any modified C5 Corvette with aftermarket headlights ever).

Alright, that's all.