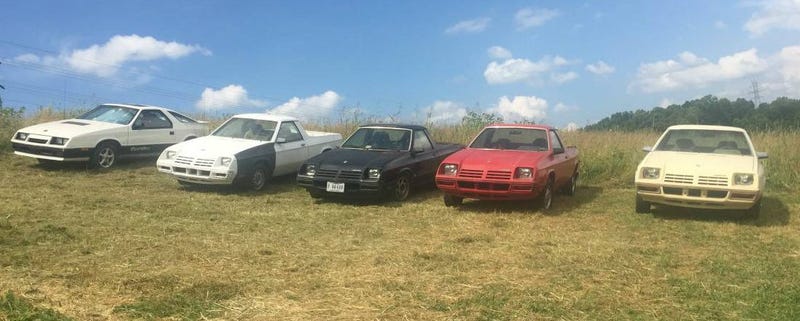 Live from the Iaccoca Ranch......
This Craigslist seller has not one, not two, but FOUR 1982 Rampage's for sale, probably the largest number ever seen together outside of a Dodge dealer in 1982, or at the magical factory wherever Rampages were cobbled out.....
The ad doesn't specify if you have to buy all of them or if the seller will sell you one Rampage(Rampagi?) individually.
The seller also requests no calls after 10pm, because thats time he's working on his woman suit made from real women.......