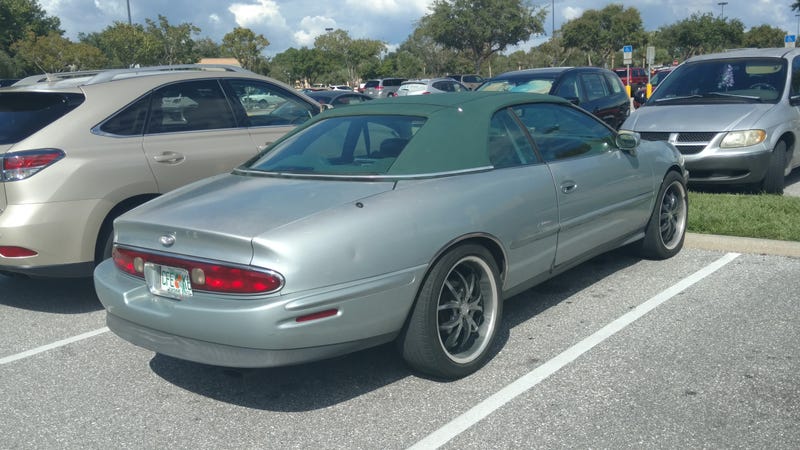 I spotted both these beauties today! Gonna try and make it a recurring segment since I know oppo loves them!
First we have the amazing Buick Riviera with a pool table felt green top! The wheels are a nice touch!
Next this lovely brown on beige Mercury Sable.
That's all for today. But stay tuned! Living in a retirement town with a median age of 68 means the streets are flooded with these magnificent luxury statements.