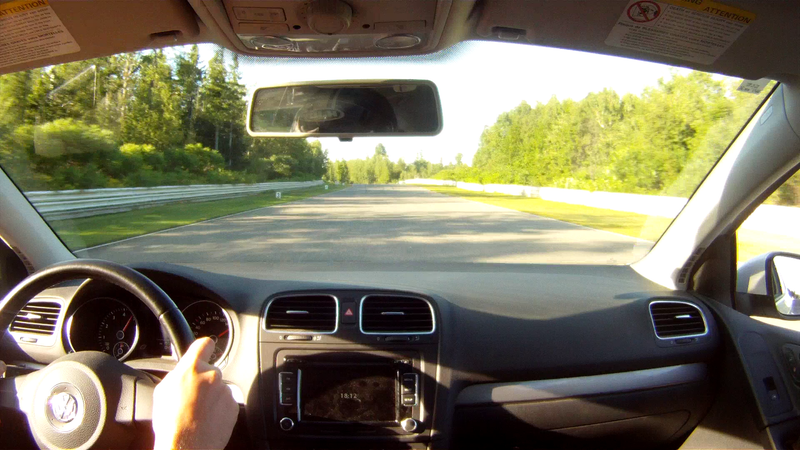 This past Friday I took part in a lapping evening with 1morelap.ca, at Calabogie Motorsports Park. Compared to another event I did earlier with the Motorsports Club of Ottawa, it had a far more serious crowd, with lots of drivers swapping tires in the paddock. There were a few E46 M3s, an Aston, GTR, TT on slicks and a couple Toyobarus. Me and my 170 hp Golf tried not to hold up the field too much, as the only other vehicles with less than 200 hp were stripped and caged Civic Chumpcars.
Regardless, it was a fun evening and I look forward to returning again with proper tires and brake pads. My car handled it well, but it's pretty clear that the only way to push any harder is to do some upgrades.
I plugged in my GoPro for all of the sessions, Tavarish style. It's interesting that speed looks completely different on video (much, much slower).