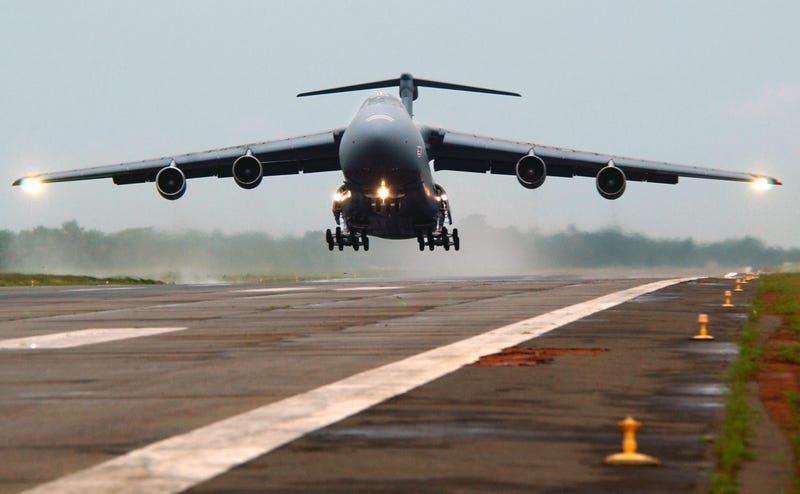 From now on the only way you'll be able to hear the roar of 4 TF-39s clawing their way into the sky is by watching a video. The last active C-5A, tail number 70-0461, took its final flight the other day, touching down at Davis-Monthan AFB in Tucson where it will be stored and most likely scavenged for parts before eventually surrendering to the scrappers.
Video below of her departing Westover ARB in Massachusetts and landing at Davis-Monthan.
Godspeed, you sonorous beast.