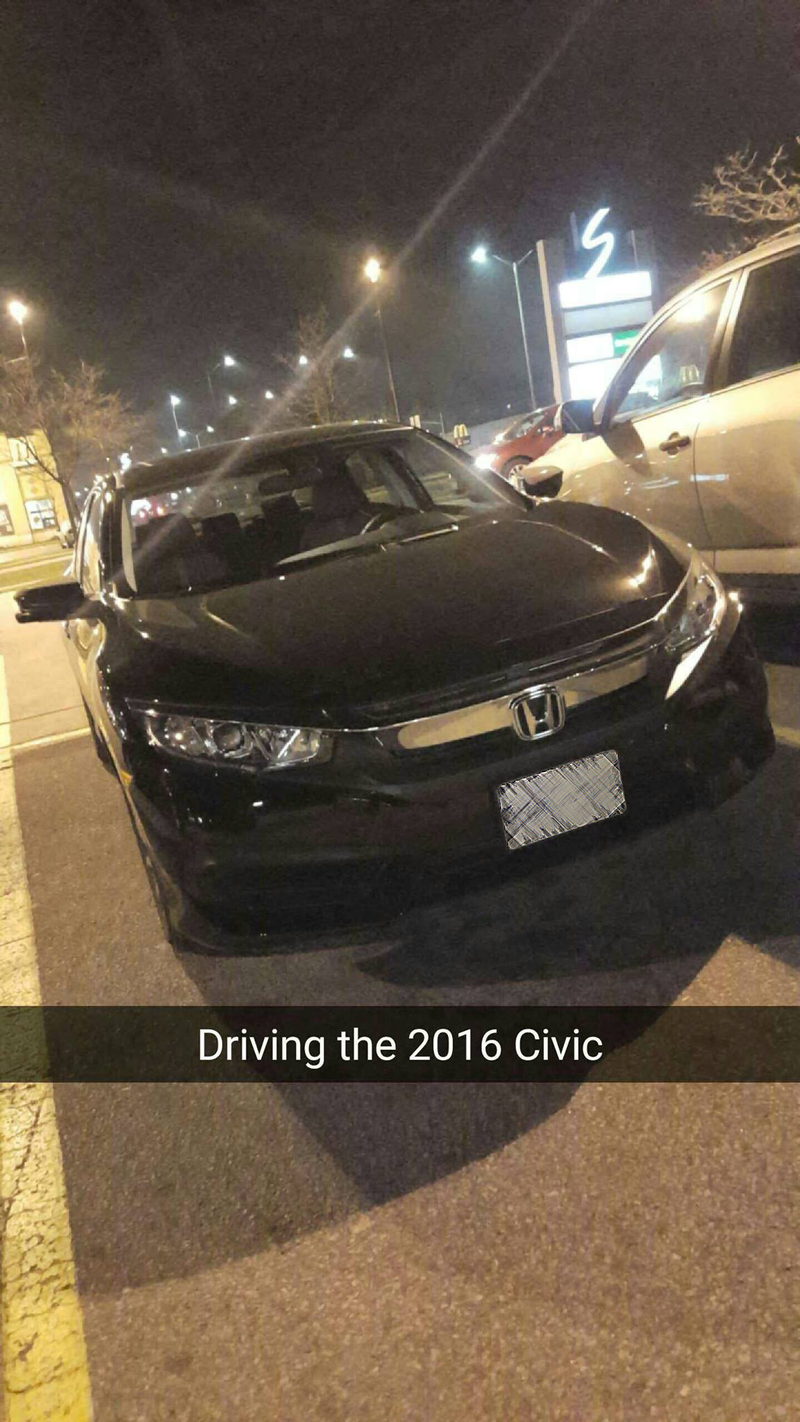 Stepdad got one has one until it hits 10,000kms. It's the 2.0 CVT.
I personally think its the best looking civic yet, and the best handling non-si yet. CVT is crappy but no suprise, and the side mirrors feel too far. Other than that it's one of the best "compact's" I have ever driven.
Also I realize I've been dead for quite a while. I worked at a warehouse for about a month and that took up alot of free time. I also worked at a Honda dealership prior that, which I quit because I was basically being bullied by my supervisor, I hated it. Now i'm going to be working at a small retail place for my grandfather until Christmas. And I haven't done anything interesting car-wise in that time. I'm saving up some money to build a new PC around a GTX 970 card I bought.