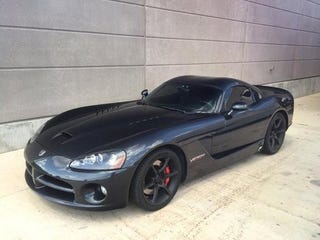 My friend has been trying to sell his Viper for a few months as he has purchased a Focus RS (hopefully I'll get to drive it this summer). He has a very interested party that is now having second thoughts since he found a possible accident in the Carfax.
When my friend bought his Viper in 2012, there were no accidents in its history however the Carfax now shows that there was an accident involving towing in 2010. It also states that this entry was added in 2016.
Has anyone ever seen a late entry like this? He's now trying to figure out what this accident involved in the hopes of talking the potential buyer back into it. He's the third owner and bought it from a dealer so it'll be extremely difficult to get into contact with the original owner.
So far he's tried going through Carfax with no success. I also suggested he call the dealership that the Viper was serviced at before and after but he said they weren't able to look anything up. Any more suggestions?
VIN is 1B3JZ69Z66V101510