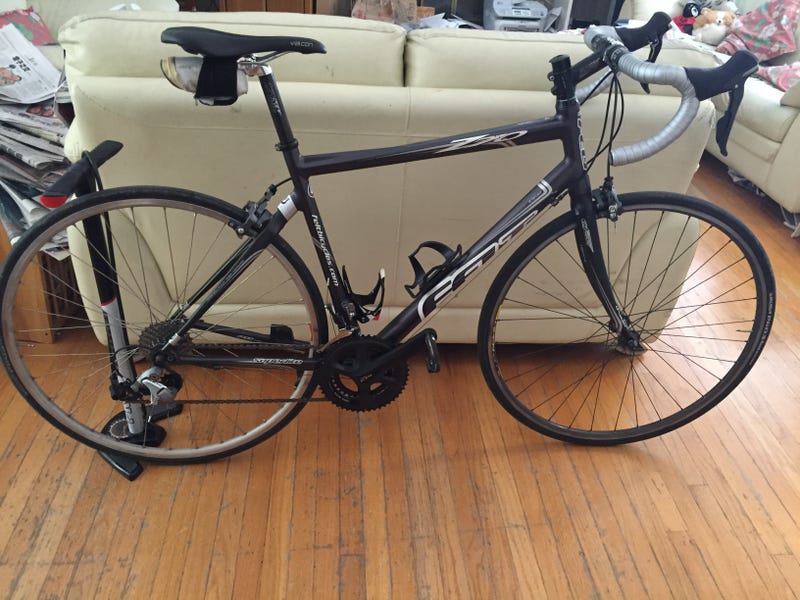 My felt has a new groupset all together... I did not go for Di2..and it has become an climb hungry build with all new mechanical stuff.... My Felt Z70 no longer is a hooptie on junior gearing.
I used a hodgepodge of current shimano 105 and Ultegra stuff...so Ultegra Shifters, brakes, bottom bracket, Front derailleur, and cassette (11-28) 105 takes care of the rear derailleur and compact crankset. I wish I had gone a full Di2 Ultegra build but it would be a bloody mess with all the zip tie and infrequent out of stock components. I also ordered stuff at different times, resulting in the inconsistency of componentry. Because I needed to redo the bar tape, I went with the Shimano Pro bar tape as I wanted to try something other than Fizïk. I'm also on the Shimano R171s for shoes and still on the lovely last gen Dura Ace pedals a customer threw away.
I'm still having issues with the half-click that is on all the Shimano 11 speed road gruppos, as that half click isn't exactly seamless and takes a fuck load of force to get that idiotic half click to work. It's not only on my bike, but even on some new road carbon frames. I haven't seemed to figure it out even with playing around with varying levels of cable tension but what the hell. It works.
Now for a ride.