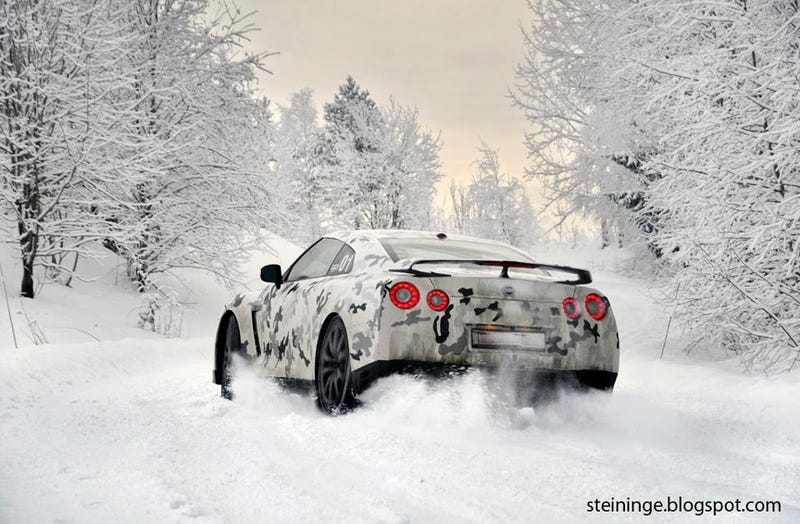 December is almost over, and New England hasn't seen any snow yet. But I still need snow tires for when the inevitable occurs. I called a few local tire shops today to get a quote on "4 of the cheapest winter tires you have, please!" as I unabashedly put it. Surprisingly, the quotes I received were all over the place.
I'm looking for a set of 225/50/17s. Of course, the most outrageous quotes I received were from independent tire shops. After explaining to me that I could save money if I ordered slightly narrower tires (215s) with a higher sidewall, one shop quoted me at $104 per tire. That was the lowest price per tire anyone offered me today. But they were pushing a "deal" that included mounting, balancing, and an alignment.
"We'll take $20 off each tire so you're essentially getting an alignment for free!" he said. "Awesome, how much will that run me?" I asked. "That'll be $739!" he replied eagerly. And that was the point at which I decided I was done talking with those people, because the average quote I received was around $650.
The best prices I found were a little under $550. Two out of the seven shops I called gave me a quote within that ballpark. Both of them were large chains. If I end up buying brand new tires, I'll go with one of those options. That said, I have a feeling I can save a ton of money if I find tires on Craigslist. One of those chain stores charges $100 to mount and balance 4 wheels. So, if I can find a set of winters for under $400, I can undercut the lowest quote by at least $50.
Fortunately, Craigslist is chock full of winter tires right now. (Pro tip - if you're searching for winters on Craigslist, just enter "winter" and the size of your wheels. Don't bother entering exact sizes - I typed "winter 17" into the search field and found dozens of high quality ads). $400 dollars seems to be the magic number for a set of lightly used winter tires in my size. With a little haggling, that leaves me at around $450 after mounting and balancing. If the right set of tires pops up nearby, they will be hard to resist.
So, to recap - the highest quotes I received were $750, a whopping $300 more than simply mounting and balancing a good set of used tires from Craigslist. The cheapest quotes were around $550, or $100 more than the ~ $450 used market route. The essential question is: Am I willing to spend an extra Benjamin for the convenience and peace of mind that comes with a set of brand new tires?
The answer is: Definitely. I think I'll end up going with the brand new tires. Winter tires are all about confidence behind the wheel. I'd rather have a brand new set than a potentially questionable set from Craigslist. Plus, given the amount of gas/time I'd spend searching for the right set of tires, my net expenditure wouldn't necessarily be that much lower than $550.
If you're in the market for winter tires, call as many tire shops as you can. As I found out, prices can vary by 20-30% depending on where you call. Craigslist is your best bet if you're trying to save money, but unless you're willing to buy a set of winters with a significant amount of wear, you won't necessarily save that much. Finally, if you have larger wheels, your selection will be smaller and more expensive everywhere you go. At over $200 per tire, that 30% price difference can turn into an alarmingly large number, so calling around becomes even more worthwhile.