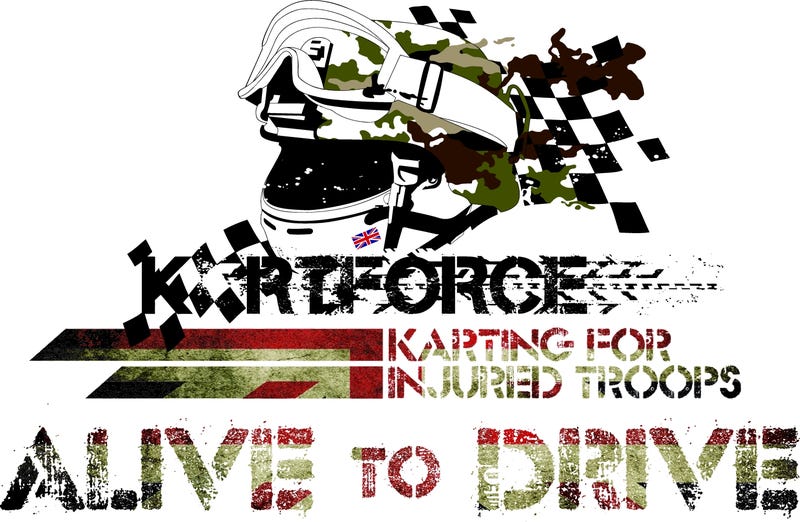 Let me first start off by saying that most people are nice individuals, that go about their lives without ever messing or screwing with anyone else. Then there are these jag offs.
I wanna be first in saying to these a-holes, you all are a bunch of dicks. But enough of that, the story goes like this. Yesterday, a group or single individual, it's not yet known, went into the garage of the manager of Capital Karts in the UK and stole 2 modified Karts that were made to help wounded soldiers recover and get back to having somewhat of a normal life. For those who need convincing that this isn't just some Carting deal where the soldiers come in and get 50% off a few laps, these are strictly racing Karts, the kind that can go up to 90mph and is a really worth while program. These karts don't cost a grand or two, they cost considerably more and are worked on by the soldiers themselves. This program is much like the program shown on Top Gear with the wounded soldiers competing in the Dakar, in which they did awesome this year! The tag line for this group is awesome, "A truly inspirational project with a goal of providing injured troops with memorable, adrenalin packed experiences, providing the injured troops themselves with the opportunity of enjoying the experiences of racing and socialising, something they never thought they could do again."
The guys in this program are multiple amputees, those struggling with PTSD, and other war wounds. They don't deserve this. The founder of the project, Dave Player former Army Royal Engineer, who is himself confined to a wheelchair, called it "Totally deflating. We struggle as a tiny charity just to get the funds to do this and karting is not a cheap sport....To lose the two karts like this is a real kick in the balls."
These "people" and I use that terminology as loosely as humanly possibly deserve to be castrated publicly for this stunt. Not only did they take something away helping wounded soldiers, but they screwed with our community, petrol heads. I propose we get this out to as many people as we can across our community and to anyone else that will listen. We need to find the bastards that did this. All Jalops across the pond, you are tasked in helping these boys out! I don't know what we can do over here in the States, but we are definitely with you guys! Stay strong!
Find their Website here at Kartforce.org
And their Twitter here to give them tips and wrenches!
Quotes from the News Shopper.
Here is the original article with some more details about the crime