Do I need a third car? I certainly do not. But do I want a third car? My goodness, yes. So, I spend the occasional afternoon poking around on Craigslist, looking for just the right 15-30 year old piece of German iron to pop up and make it impossible for me to say no. And here is a prime example of why we can't have nice things.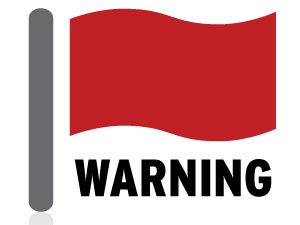 Yes, it has a stupid body kit on it, but it starts out sounding OK, considering that if you're looking for an E30 the choice is often between one that somebody really loved but modified foolishly and one that has been sitting, neglected, rusting, in someone's back yard for four years. But the ad quickly devolves from there. I've seen some crazy Craigslist ads, and some scams, and some terrible hunks of junk, and plenty of poorly-written, uninformative ads for what might actually be perfectly good cars but you'd never know it...but I don't think I've ever seen one where the red flags come quite so thick and fast. Let's tally them up, shall we?
#1. Rebuilt title. Well, lots of cheap older German cars have rebuilt titles, since they're not worth a whole lot but are expensive to fix. Not necessarily a dealkiller if I can drive it an get it inspected.
#2. Some boy-racer mods, but nothing that can't be reversed, and some that are probably legitimate improvements (K&N intake, new wheels and tires, newer stereo deck). And the parts aren't terrible, if the ad is true: lowered on Eibach springs, not cut, ruined OEM ones, for example.
#3. "Small rip in the driver's seat and a couple cracks on the dash." OK, typical of E30s, I'll email the guy for a picture.
#4. "Car runs like a top!! Fast as hell!" Well...I'll judge for myself.
#5. Unknown miles, broken odometer. Unfortunately typical of '80s-vintage German cars, but worrisome nonetheless. Can I see the engine bay to get some sense of what I'm dealing with here?
#6 through a million. "If you want to see the interior and engine, don't bother asking for more pics because I have an explanation of the interior damage in the listing, if you are seriously interested u can come see the car in person and even hear it run." BOOM! There it is. I can't get a picture of the interior that you've already said is damaged? If it really is minor, it won't dissuade me. I've read this far. I can't have a picture of the engine bay? Oh, but I can come listen to it run. Um, can I drive it? Can I take your rebuilt-titled car to a mechanic for an inspection? Can I get it on a lift so I can see under the dumb side skirts?
# too many to count. No asking price. "Make offer.... If I don't reply, your offer was dumb!! ...This ad is running for top offer." No way to tell if a prospective buyer is wasting their time reading the ad because your asking price is ridiculous!
The kicker is all the exclamation points. One is plenty. Every sentence that ends with more than one exclamation point is untrue should come with a $500 discount.