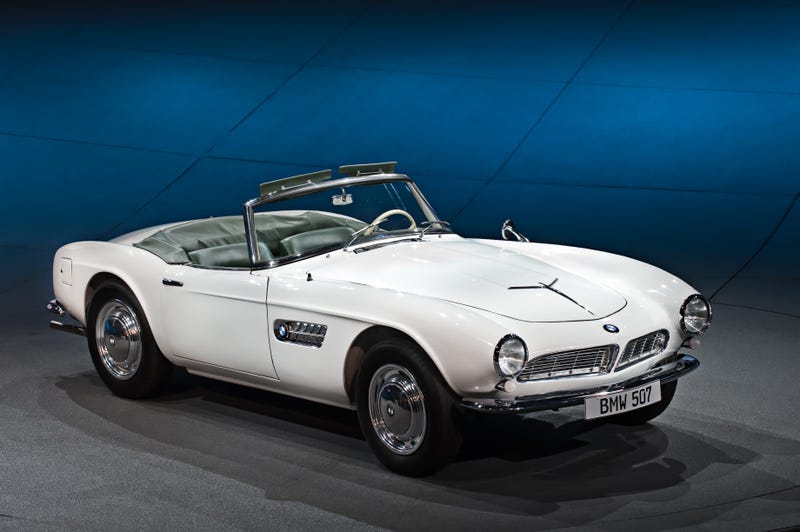 We all know how much we love the Miata becasue it is an affordable, reliable, lightweight, well handling roadster but we can't forget about all the other roadsters and roadster-like-vehicles out there.
Now I am not talking about the ultra rare, insanely expensive, never going to see one never mind own one roadsters like the beautiful 507 above. I am speaking more on the mostly affordable, fairly available, sometimes occasionally reliable, light(ish), well handling roadsters (and the like).
I tried to figure out the fairest way to do this, so I have come up with a list of roadsters (major models, we are not going to delve into a list of hundreds of submodels), and provided three identical voting ballets. Each ballet is good for one vote so everyone gets 3 votes, effectively your #1, #2, and #3 picks for roadsters. Once voting is completed we should have a fairly fair and concise overall ranking.
Please please please try to keep this as fair as possible by being honest and not voting for the same car three times.
The Cars:
BMW Z3
BMW Z4
Mazda Miata
Porsche Boxster
Lotus Elise / Exige
Jaguar F-type
Alfa Romeo Spider
Fiat Spider
MG MGB
MG Midget
Saturn Sky
Pontiac Solstice
Mercedes SLK
Audi TT
Honda S2000
Vote #1:
Vote #2:
Vote #3: