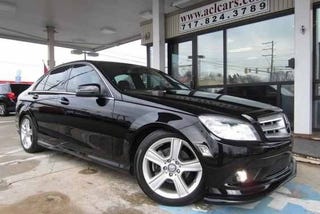 Let's say you're fresh out of college, working that new job finally making some money. Your old E36 or G35 coupe isn't in tip top shape anymore.
Let's say you just love stance. You grew up loving F&F, you used to idolize your drug dealer neighbor who owned a slammed 300C, and ya just gotta get low.
$20k budget, what do you stance?
I'd go for a 2010 Mercedes Benz C300. It's a 6MT, it's Euro, and it comes in at $19,880. Nothing says college grad starting a career more than a used entry level luxury car! It's pretty unique in the sense that it's a 6MT, and it's a good looking car. I actually think it would look alright stanced IF done correctly.
What would you pick?
I've done let's say three times now, lets hope for many more!