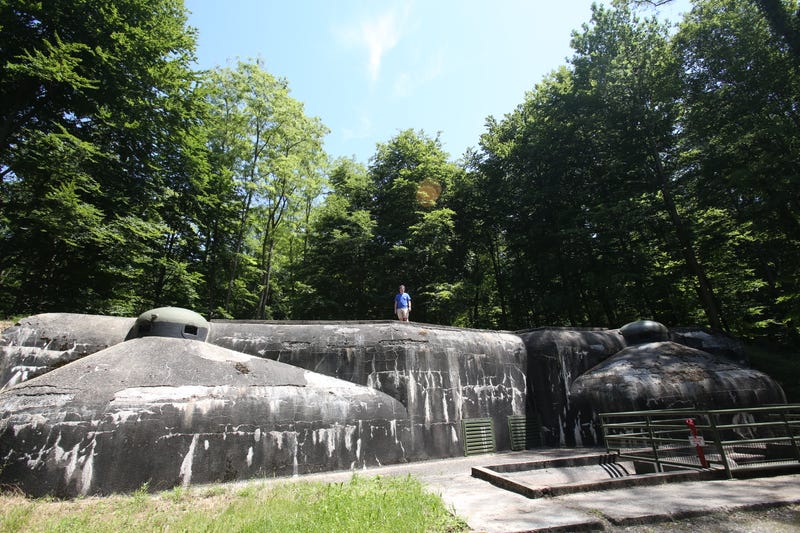 By border wall, I'm referring to the Maginot Line built on France's border with Germany. This fortification was built in the inter war years to repeat a German invasion of France as seen during WWI.
As you can see by this map, the French built fortifications on their border with Germany but stopped at the Luxembourg border as they were allies and the French didn't want to put fortifications on their border with an ally. Basically, since it didn't extend to the Atlantic, Germany just invaded through Belgium when they invaded in 1940.
This post doesn't really deal with the history of the line, more of a photo dump from when I visited in 2013.
So when I graduated college in December 2012, I had a job with an oil field service company. Only problem was that they wanted me to start in August of 2013. What am I going to do with 8 months off? Well I might as well go somewhere I've never been before. One of my high school friends and I went to the 12 hours of Sebring in 2012 and had wanted to go to the 24 hours of Le Mans. Perfect we'll go to Le Mans and plan a trip around that.
So we plan a trip and I'm sure as some of you know most museums, including the Porsche museum are closed on Mondays. Well for some reason we scheduled there on a Monday. We're in Stuttgart with no idea what to on that Monday. I really like history, especially mid-20th century European history. Stuttgart isn't too far from France, so I start thinking what war related thing we can do. Obviously there isn't much in Germany, so we're going to have to go to France.
That's when I realize that the Maginot Line is only about 2 hours away. Plus we get to drive on the autobahn more, perfect.
We ended up visiting this place. It's the largest fortification open to the public, we lucked out. If you want to read a little more about it. 
Now to the pictures.
It was worth the visit, I really enjoyed it and would recommend it to anyone that's interested in history. My friend who isn't interested in history enjoyed it.