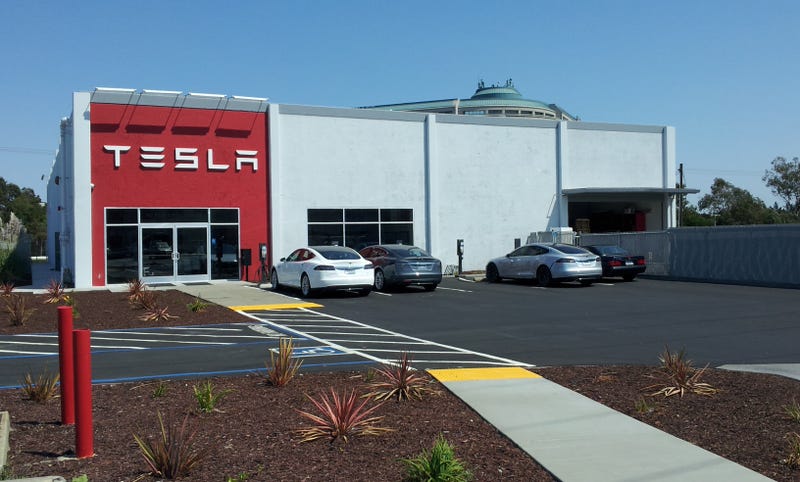 I was cruisin' down the 101 after lunch yesterday and noticed the Burlingame Tesla dealership was open for business. I had never seen a Tesla up close, and figured they would have some showroom goodies to browse. I was not disappointed. None whatsoever.
I chatted with one of the knowledgable guys in the shop and he gave me a quick walk around the bare chassis on the floor. We then made our way to a loaded Model S and he invited me to sit in it while he walked me through the multi-function screen displays. These guys mean business.
During our chat, I let loose that I had worked in the auto biz, etc. He convinced me that I need to drive a Tesla Model S, and we worked out a time... I left the Tesla shop with a whole new appreciation for the car, and hadn't even driven one yet...
So, what questions do you have ? I'll provide some more SR20 in my writeup, but let me know if you have any specific questions for my drive today...