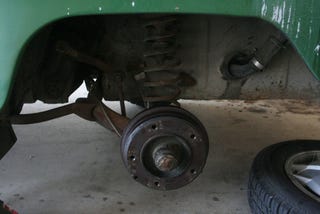 First car I've owned with lever action shock absorbers.
Photo from my blog post about replacing a leaking wheel cylinder.
I assume they work the same way as those fitted to MGs:
I'm not sure if these were used because they're more robust or because they save some inner fender space for more cargo room in back. The front end of the Saab has normal telescoping shocks.