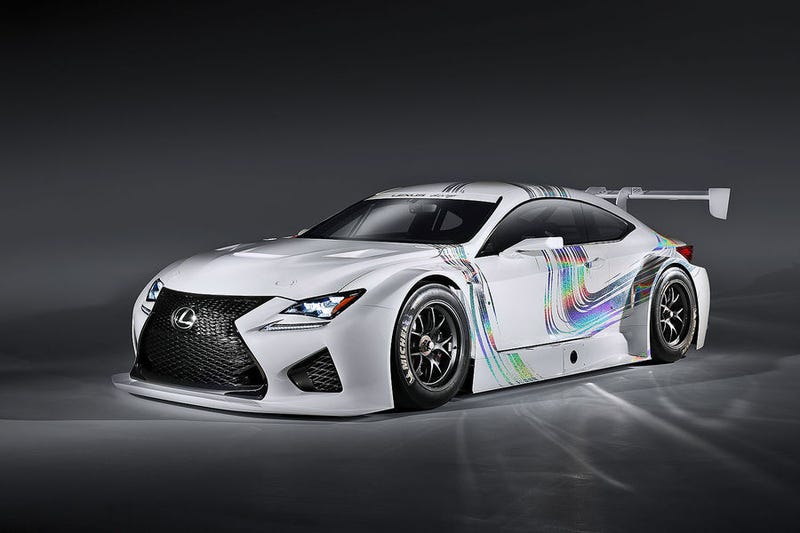 Lexus unveiled their first ever GT3 car: The RC F GT3. GT3 became the go-to category for manufacturers. The reasoning is simple: in contrast to GTE rules, you don't homologate a street going base car that then is modified. GT3 rules just regulate the race car itself, not depending on the actual roadcar itself. That doesn't mean that it's a DTM style silhouette racer, it just offers every make to enter a car very easily without having to build specials like the GT3 RS.
As of now, pretty much every big make has a car eligible for competition: VW alone offers 4 (911 GT3 R, R8 LMS, Gallardo FL600, Bentley Continental GT), BMW and Mercedes have been there for some time as well. The US jumped on the bandwagon with Callaway Corvettes, Camaros, Vipers and Ford GTs offered for customers.
The Lexus RC F joins late, but given Toyotas experience with GT cars (GT500, Gazoo LF-A), I don't doubt that it will be on pace.

GT3 rules are widespread, and possible series for racing it are TUSC in GTD, Super GT, Blancpain Endurance Series and both the ELMS and AsLMS.
I just hope they change the livery. Not only is it boring, it also looks dirt cheap.