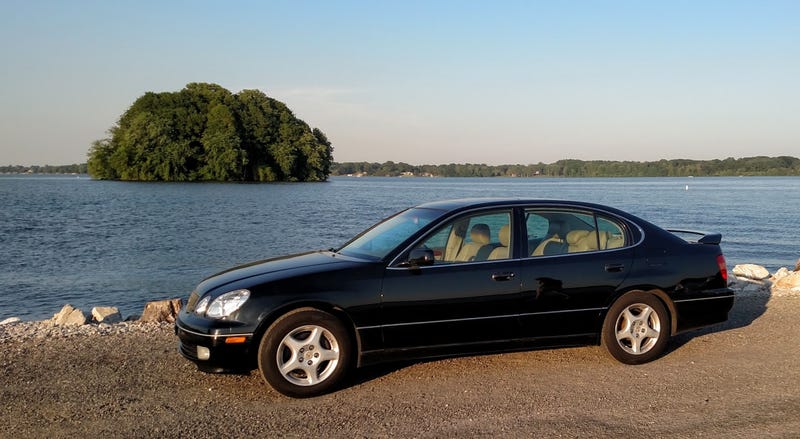 I'm a bit conflicted about fixing things: on one side, I'm no longer scared to drive it for fear of something breaking, but on the other side, I'm too poor to afford to drive it. Oh well, at least I'm poor and happy.
Now to the list of things fixed and cost:
License plate lights, $5
Timing belt, water pump, tensioners, misc. other things, $911
Fixing leak near windshield, $6
Total repair cost to date: $922
Total amount invested: $3822
Sure, I could've gotten one with lower mileage for the price, however it would have some problems and would be far away (as well as more wear), but this one has no major problems, which leads me to stuff that's still wrong with it:
Power locks (mechanic and internet research both say actuators, inexpensive and DIY-able).
VSC, ABS, VSC OFF lights are on. Unsure of the problem, depending on cost may or may not be fixed. I'd like ABS but it's not critical. VSC is unimportant to the way I drive.
At this point, it's looking like all the money I'll be spending on this will be on gas.
Dodged bullet:
Right rear strut spring. Many of you were (rightfully) concerned, but both mechanics who have looked it have said it's a non issue. My trusted mechanic said it's just ~1/8 inch broken off the very end of the bottom. Amount saved: $500+

On the next update, I'll have properly cleaned and washed it and hopefully have entered it into a car show...
P.S: What should I name it? Preferably female, not Lexi/Alexis/Alexa.