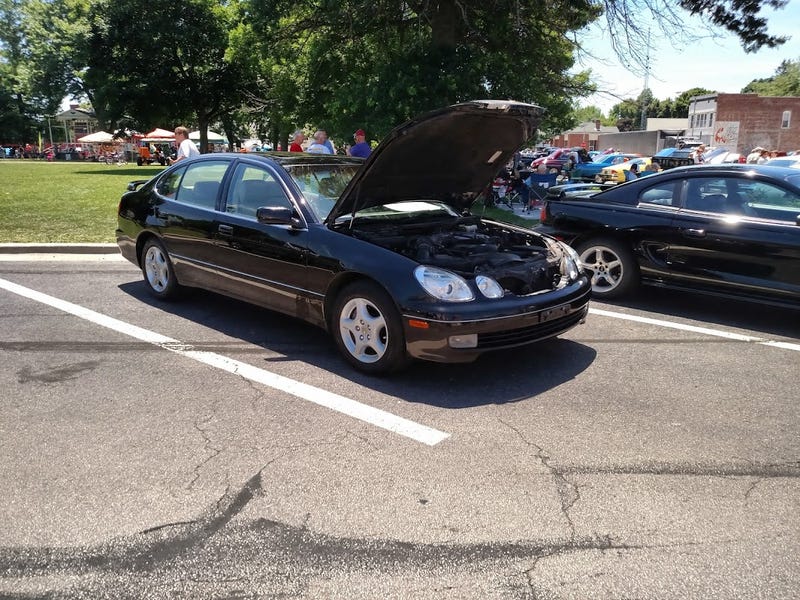 Nothing really got fixed, but that's because there's nothing to fix. But I did get her washed and waxed and then took her to car show.
Disclaimer: I didn't pay to enter my car, I just did it more as a joke.
I judged that show. Sadly I couldn't vote for my car for obvious reasons. The show itself is pretty large, about 90 cars in town of 3500. The car that won Best in Show wasn't unanimous due to me (it was an ugly but well-built 69 Camero). At least my vote for Best in Show won its division.
And this won Tuner:
Mostly due to the fact it was the only tuner.
And this Ford won Non-Street Legal. The amount of noise this made was incredible.
The winner of my division (Import): an unmolested, legit Twin Turbo Supra.
One owner and only the wheels and exhaust tip have been changed, both due to practical reasons: the reg wheels have winter tires and the factory exhaust tip got bent when backing down a steep driveway. Oh, and the owner is British.