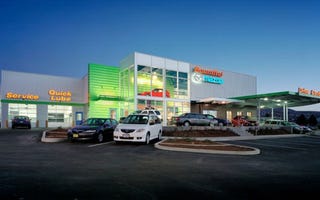 So as some as you all might know, I recently started a new career in car sales. I majored in marketing and sales in college, but I missed this part in the textbook.
Got a chance to enjoy some nice blatant racism on Monday. Haven't had to deal with something like that in a while. I certainly didn't expect it on my third day on the job.

Long story short, a customer came on the lot, refused to shake my hand, acknowledge my presence, nor allow me or another black co-worker to show him around the lot. The customer flatly said to my white co-worker, with me standing next to him that he did not want to work with me and my black co-worker. I was struck by the directness of it all. Hurt a little too.

I pity that customer.