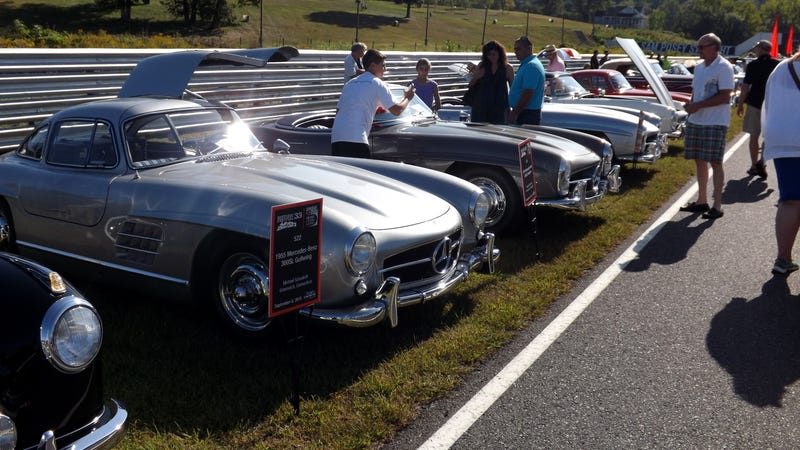 Here is the final installment of my photos from the event. Part 1 is here, Part 2 is here, and part 3 can be seen right here.
The only acceptable form of car eyelashes.
Slaaaaant Noooooose
Patina.
That patina looks fake, I can't think of how that racing stripe would have occurred naturally.
Not real :(
Also not real, just a tribute car.
Ugggh so pretty I lichrully can't even right now
More info on this stunning thing can be found here (not my video)
Surprisingly not mobbed.
Very surprisingly not mobbed. Those god-awful wheels on its neighbor were probably driving everyone away.
Best. Parking brake. Handle. Ever.
Wholly did not expect to see that.
Cleanest Tercel ever.
Callaway!!!
Obligatory "Nice Mustang bruh!"
This sounded like the sex.
Anyone need a transmission for a classic British car?
Inside an old Abarth muffler.
Hah.
Even the outfield parking was a treat.
Never heard of this one before.
Yes, you read that badge correctly. I have no goddamn clue why this wasn't in the show.