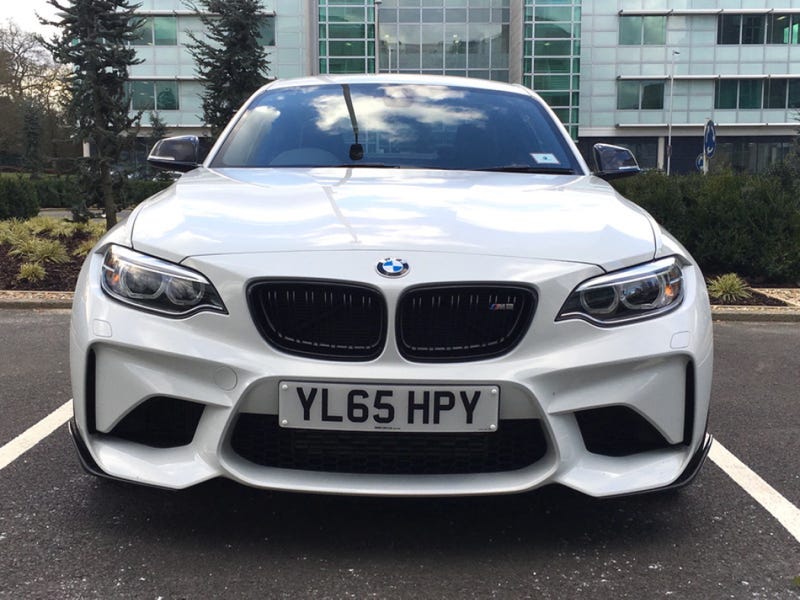 Finally the US is getting an M Performance version of the M2, rejoice! *dances with fingers in the air* Only 150 of these babies will be made so checkout these sweet M Performance gimmes and takies for more M performance for your M though none of the M Performance parts assist with your M's performance...yeeessss!

"Manually adjustable sport seats, basic keyless entry, without comfort access, automatic climate control – 1 zone, standard audio system and black mirror caps."
Woah!!
"...black kidney grilles, black side gills, M Performance illuminated door sill, LED door projectors, M Performance exhaust system with titanium tips and M Performance coilover suspension."

- BMWBlog
OMFGandalf!!!
And don't forget the M Driver's Package (exclusive to M driver's driving Ms) ups that top speed to 168 mph! 100. 68. Miles. PROWER!
Splooge McDuck!!!
All this for only $61,695 and you get M Performance exclusive access to the following paint colors: Alpine White, Alpine White, Alpine White, and.... *checks notes* something that appears to be a variation of blue called Alpine White, but with more pine than Al.
So scoop up this ultra exclusive limited edition M Performance catalog's "Best of 2016" feature-having M2 for not even actually $10,000 more than a base M2! I have no clue what this is!!!